CHARITY
We're proud to support several great charities every year. If you would like ROX to support your charity fundraising efforts, please email charity@rox.co.uk with details about your charity and how you would like us to support it. Every December ROX nominates specific charities to support for the following year. Applications for support close on the 30th November in the year before.

ROX has nominated these great charities to support in 2023 and the team at ROX will be taking on a number of fundraising challenges throughout the year. Look out for more information on ROX social media:
SOCIAL BITE
Social Bite was begun in 2012 as a Sandwich Shop in Rose Street, but owners Josh & Alice decided to operate as a Social Business giving away all profits to good causes. In the space of just six years, Social Bite has gone on to employ 70 people and operate a chain of five social enterprise sandwich shops across Edinburgh, Glasgow, and Aberdeen as well as a food catering and delivery service. Employing several people who have been homeless and through the shared experience of working together, they became aware of the complexity of issues facing people on our streets and the vulnerable situations in which they find themselves. Today, Social Bite Academy enables the employment of people affected by homelessness (32 in 2018) and also supports homeless people to volunteer (45 in 2018). The charity are extremely grateful to all the people who have supported and continue to support us, adding their voice and passion to the movement to end homelessness in Scotland.

Visit the Social Bite Website »


---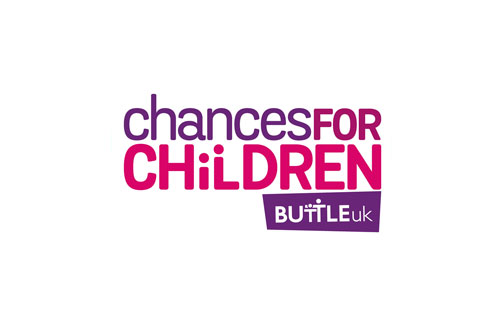 BUTTLE UK
Buttle UK is a charity dedicated to helping children and young people in crisis in the UK: those living in financial hardship and dealing with multiple challenging social issues.
---
ALAN SHEARER FOUNDATION
Established in 2012 the Alan Shearer Foundation has supported the Alan Shearer Centre in Newcastle – a highly specialist disability, respite, residential and social provision for people with complex disabilities and acute sensory impairments. To continue to provide free sensory and specialist leisure activities and offer free and subsidised respite breaks for profoundly disabled children and adults, the Foundation needs to raise £250,000 a year.

Visit the Alan Shearer Foundation Website »


---
ACTION FOR CHILDREN
From before they are born until they are into their twenties, Action for Children helps disadvantaged children across the UK. Helping them through fostering or adoption – and by intervening early to stop neglect and abuse. Action for Children make life better for children with disabilities, influencing policy and advocating for change. 7,000 staff and volunteers operate over 600 services, improving the lives of 390,000 children, teenagers, parents and carers every year. They succeed by doing what's right, doing what's needed, and doing what works for children.

Visit Action for Children Website »


---
MACMILLAN CANCER SUPPORT
MacMillan Cancer Support provides support and advice to people during some of the toughest moments of their lives. Since it was established in 1911 the aim of the charity has been simple – to help more and more people living with cancer. From offering dedicated professional advice and information to helping manage the day-to-day tasks, such as money management, that can become more difficult when faced with a cancer diagnosis. To put it simply the charity is proud to help people live with cancer, appreciating that everyone's journey is unique. There's no one size fits all approach and MacMillan Cancer Support's diverse range of services is proud to help each individual and their family.

Visit the MacMillan Cancer Support Website »


---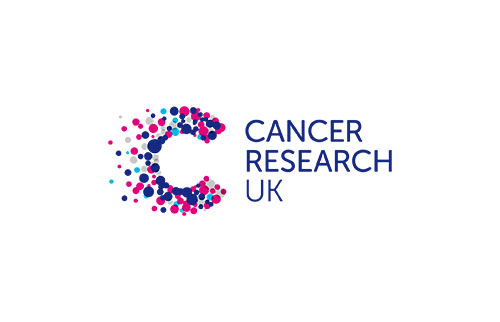 CANCER RESEARCH UK
For the past 120 years, Cancer Research UK has been making discoveries that save lives. But they have so much more to do as cancer remains one of the world's greatest health challenges. Their strategy focuses on making discoveries, driving progress and bringing hope to those affected by cancer.

Visit the Cancer Research UK Website »


---
HOSPITALITY INDUSTRY TRUST SCOTLAND
Established in 1994 by dynamic leaders across the hospitality industry HIT Scotland aims to inspire those with an interest in the Scottish hospitality industry to be the best they can be. Developing emerging talent is a core value of the charity which has awarded over 1,000 emerging talent scholarships and 10,000 bursaries since it was founded. As well as offering an extensive scholarship programme which offers hands on experiences, both locally and nationally, to trainees HIT Scotland also works closely with further and higher education insitutions to source new talent for the industry by providing bursaries and places on a bespoke student course at Ecole hôtelière de Lausanne.

Visit the HIT Scotland Website »


---
NORDOFF & ROBBINS
Nordoff & Robbins is the UK's largest music therapy charity. Beginning with the pioneering work of pianist Paul Nordoff and special education teacher Clive Robbins 50 years ago, they are dedicated to bringing high quality music therapy to as many people as possible.

Visit Nordoff & Robbins Website »


---