BESPOKE WEDDING RINGS
Your wedding ring is one of the most personal pieces of jewellery you'll ever own.

Representing eternal love, the wedding ring is a symbol of devotion and an agreement to have and to hold forever and always. A reminder that there is no end when it comes to true love, wedding rings honour your love and devotion in a way no other piece of jewellery ever could.

As such, it's understandable that finding the perfect wedding bands to celebrate your love is no small task. At ROX we're thrilled to play host to a wide range of handcrafted designs, however, as we appreciate no one know your relationship more than you do, we're also thrilled to offer a bespoke service.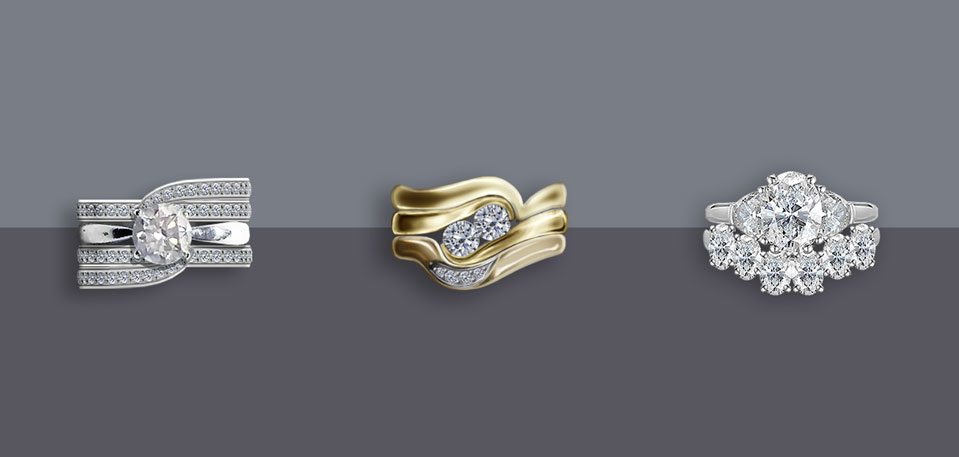 Custom Wedding Rings
Whether you're a modern couple searching for unusual wedding rings to capture your personality or are simply struggling to find designs that tell your story, the bespoke design service at ROX is the perfect choice.

Our artisan designers are honoured to help create unique wedding rings that reflect your style and personality – ensuring that your past, present and future are all honoured in one beautifully crafted design. Handmade in our London workshop, our bespoke wedding rings are a celebration of outstanding British craftsmanship and a shining example of the truly personal service ROX is honoured to provide.

The moment you say 'I do' is the moment your life changes forever. You create a new family, a duo ready to take on the world and create a history all of your own and it's important that your wedding ring design reflects just that.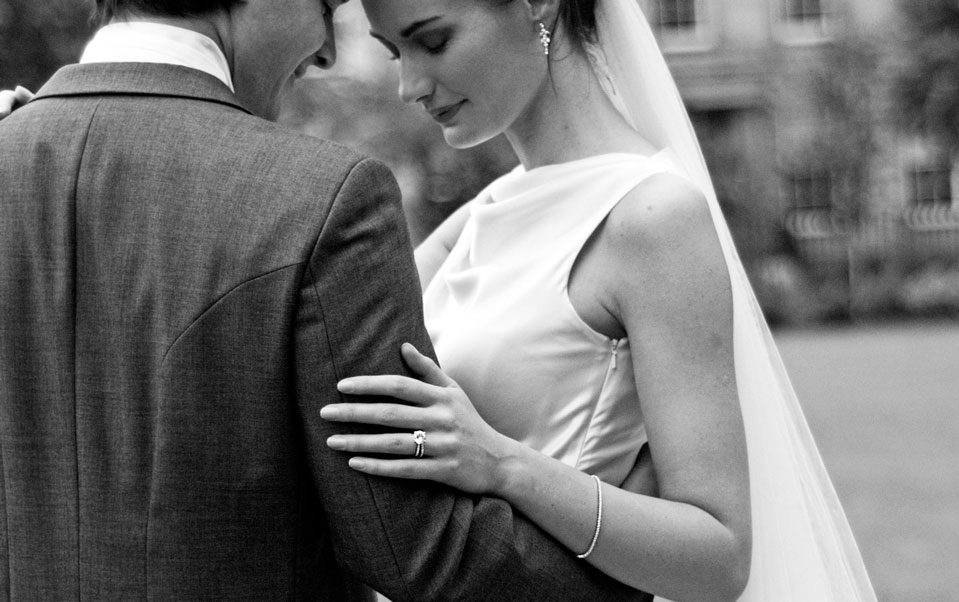 Wedding Ring Styles
The beauty of relationships is that each one is unique and the same goes for wedding rings.

That's why ROX is thrilled to play host to an extensive range of wedding rings for men and women, ensuring there is a wedding ring style to capture both your love story and your personality.

From selecting the metal to the shape, weight and design there are a lot of things to consider when searching for rings for your big day.

ROX is home to a range of different designs with something to suit every style and every budget. Palladium wedding rings sit in harmony alongside yellow gold wedding bands, white gold wedding rings and platinum wedding bands in a collection that promises to inspire.

Looking for something with a little extra sparkle? Find full diamond wedding bands and solitaire wedding rings in this special collection.

Searching for the perfect couples wedding bands is one of the most exciting things you'll ever do with your partner and ROX is proud to become part of that journey.
A collaborative design process
Designing your own wedding bands at ROX is a simple collaborative process, with your ideas, thoughts and creativity playing an integral role along the way.

It all begins with an initial consultation with our design experts in the comfort of our Thrill Room. Our artisan designers will meet with you to discover more about your likes, dislikes and ambitions to bring your dream wedding rings to life. From choosing your preferred metal to the diamond selection – if opting for a touch of sparkle on your bands – you will have the creative freedom to create truly unique designs.

From there, the designers will create a detailed sketch for approval with you before a wax model and 3D CAD (computer aided design) are made to give a realistic look and feel of how each ring will appear. Our designers will ensure you're involved every step of the way, ensuring you don't miss a moment of bringing your designs from concept to completion.

Following your approval your designs are then brought to life in our London workshop where artisan jewellery designers will transform your ideas into reality.
Book an appointment with out experts
Book now