THE ROX STORY
ROX is an award-winning British luxury jeweller producing some of the UK's most inspiring jewellery and retailing the world's finest luxury watches.
Daring to be Different
Since ROX was established, we have set out to do one thing – create a truly memorable shopping experience. There's no denying the charm, or indeed the significance, of purchasing a piece of jewellery or a luxury timepiece. Whether it's a glistening diamond engagement ring, wedding bands or a simple piece of silver, the experience of jewellery shopping should reflect the enormity of what you're buying. However, it was a lack of sparkle and wonder across the industry that inspired the ROX founders to change the jewellery industry forever. No longer willing to accept drab entrances and lack-lustre service of jewellery stores of old, they craved for more. More excitement, more charm and ultimately more thrills. And so, ROX – Diamonds and Thrills was born bringing with it a determination to inject excitement, drama and above all luxury into the world of jewellery.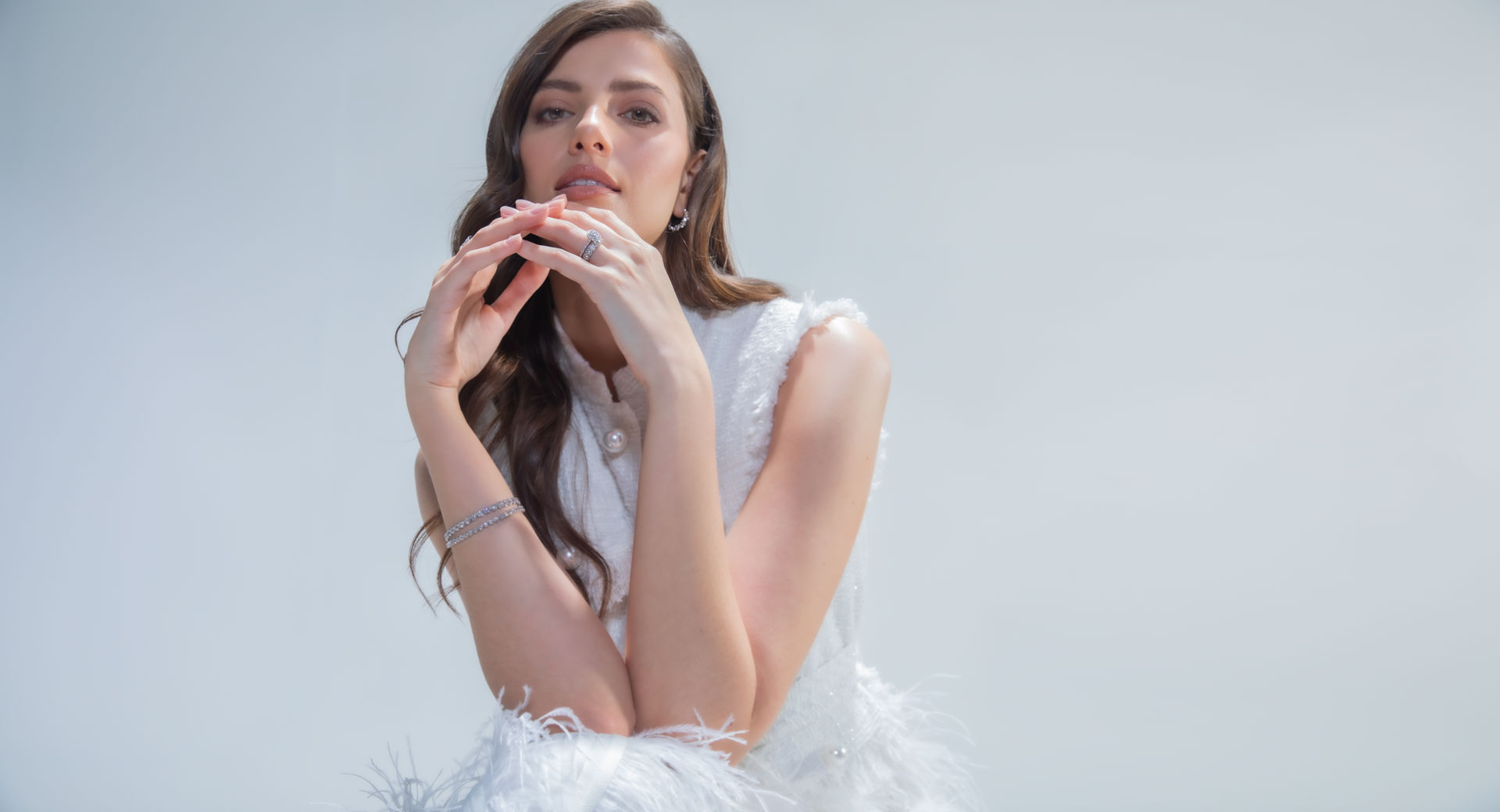 Diamonds & Thrills
Audacity is in our nature at ROX. Not afraid to stand out from the crowd, inspiration and creativity is in our DNA – it drives us to continually push the boundaries of jewellery design and service.

Not content with sticking with the status quo, we appreciate that diamonds may be forever, however, evolution is key. As a young, dynamic brand we embrace forward thinking ideas with tenacity, never standing still and always taking bold strides into the future. Whether it's creating a mesmerising diamond engagement ring or a contemporary piece of silver jewellery Diamonds & Thrills isn't just a catchy slogan – it's a way of life and one we're delighted to share with the world.

And it all begins with a simple step. From the moment you walk into a ROX boutique it's evident that we do things a little differently.

More akin to an opulent hotel lobby than a traditional jewellers, we firmly believe the experience of jewellery shopping should be second to none and one reflective of the precious goods you're buying. With that in mind, we're honoured to take our clients on a journey designed to thrill, excite and inspire.

From the warm welcome the moment you step into our Thrill Room for the first time, we make it our business to ensure every minute you spend with us is one you won't forget.

Each of our boutiques is designed with comfort in mind, ensuring you feel relaxed enough to ask for advice or being left alone to consider your purchase privately over a glass of Moet & Chandon Champagne or a coffee.

No hard sell, no pressure, no gimmicks. We let our jewellery speak for itself and we are proud to show our clients a level of respect that means that they always feel firmly in control.

With boutiques in iconic locations in Glasgow, Edinburgh, Newcastle, Liverpool and Leeds our teams are delighted to offer an experience that is second to none. All of our staff undertake extensive training, making sure they offer you informative, reliable and honest advice regardless of whether you're buying diamond jewellery or a luxury watch.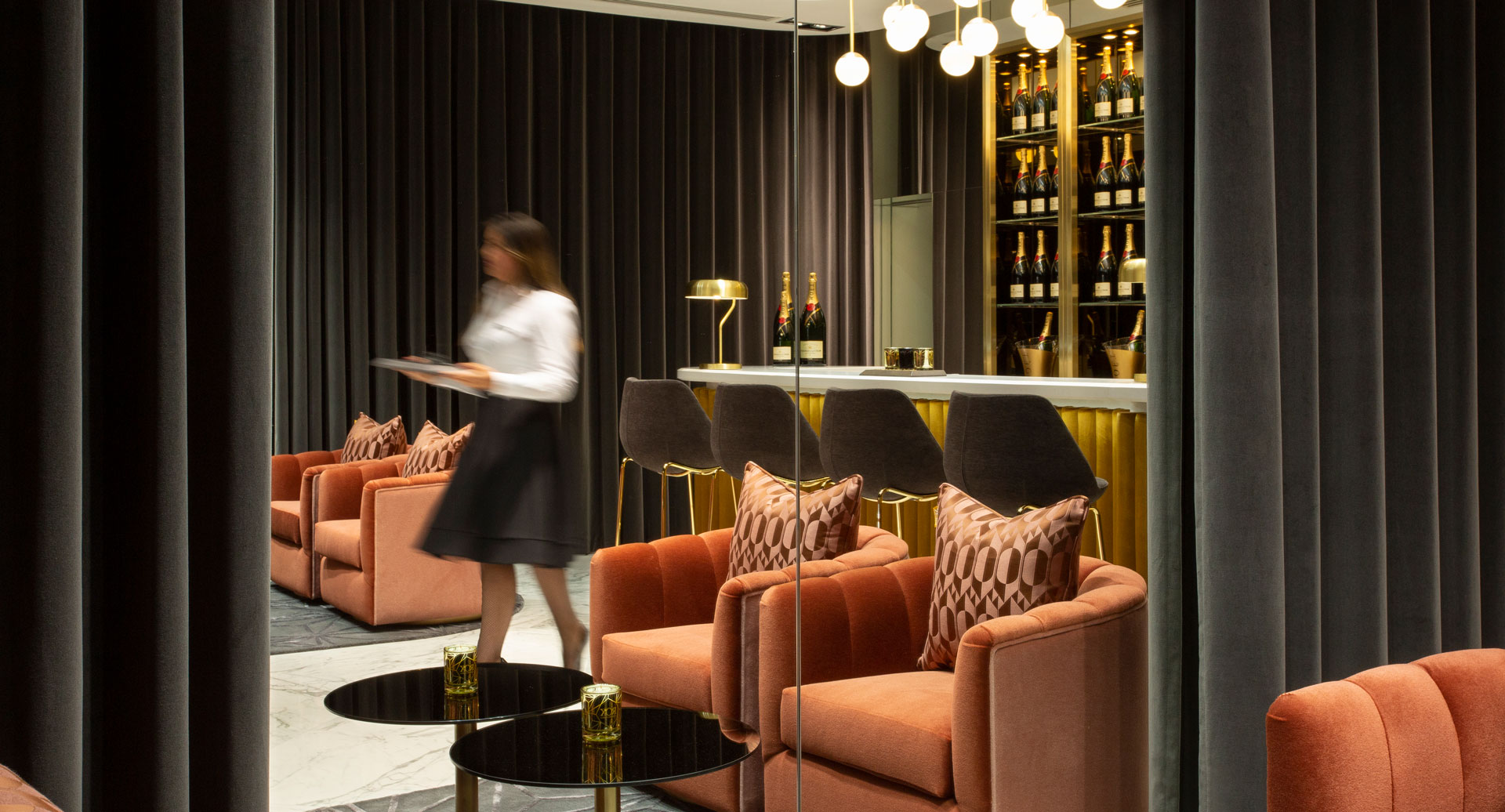 Unforgettable Quality
Wonders of nature there's no escaping the allure of a beautiful diamond.

A symbol of endless romance, companionship and offering a real sense of eternity, there's no escaping that diamonds really are forever. That's why our diamond specialists travel the world on a quest for perfection.

At ROX we appreciate just how sentimental diamond jewellery is. Often passed from generation to generation, it becomes interwoven into family histories telling tales that could otherwise have been long forgotten.

With that in mind, our experienced team hand select each pristine diamond for its scintillation, sparkle and above all beauty to create truly beguiling and mesmerising designs. From show-stopping collars that command attention in any room to effortlessly romantic engagement rings or a contemporary silver design, each perfectly crafted piece captures the essence of our diamonds and thrills philosophy.
The Art of Craftsmanship
Impeccable design is at the heart of every handcrafted ROX piece.

It's no secret that we're proud to do things a little differently here, however, we still respect time-honoured skills when it comes to the art of jewellery design and craftsmanship. Inspired by designs of the past whilst continually keeping a close eye on the latest techniques and trends to come, our artisan designers are renowned for creating breathtaking pieces – with sparkling engagement rings the jewel in the crown of our specialities.

Master craftsmen take more than 30 hours to finish each diamond engagement ring, ensuring each is crafted to suit the size, cut and shape of each ring design. Every minute detail is meticulously finished to perfection – from the fine talon claws to polishing the inside of the ring's head – to create a work of art worthy of displaying something so precious and beautiful.

As engagement and jewellery trends continue to evolve, there's an increasing demand for unique pieces and we're delighted to champion the newest technologies to bring the best to our clients.
Timeless Appeal
Man's ability to master time is one of life's greatest achievements, however, there's more to a luxury watch than simply keeping track of the hours and minutes. Just like jewellery watches have the potential to leave an unforgettable mark on family histories. Passed through the generations, carrying with it tales that could have otherwise been lost, time quite literally is the essence for a watch.

At ROX we appreciate that time is precious and so are proud to carry a range of timepieces to suit every style and budget. From some of the world's most sought after brands, including Chopard, Hublot and Zenith and Swiss brands such as TAG Heuer, Tudor, Bremont and Gucci each watch in our collection has been handpicked on quality craftsmanship, precision and style.