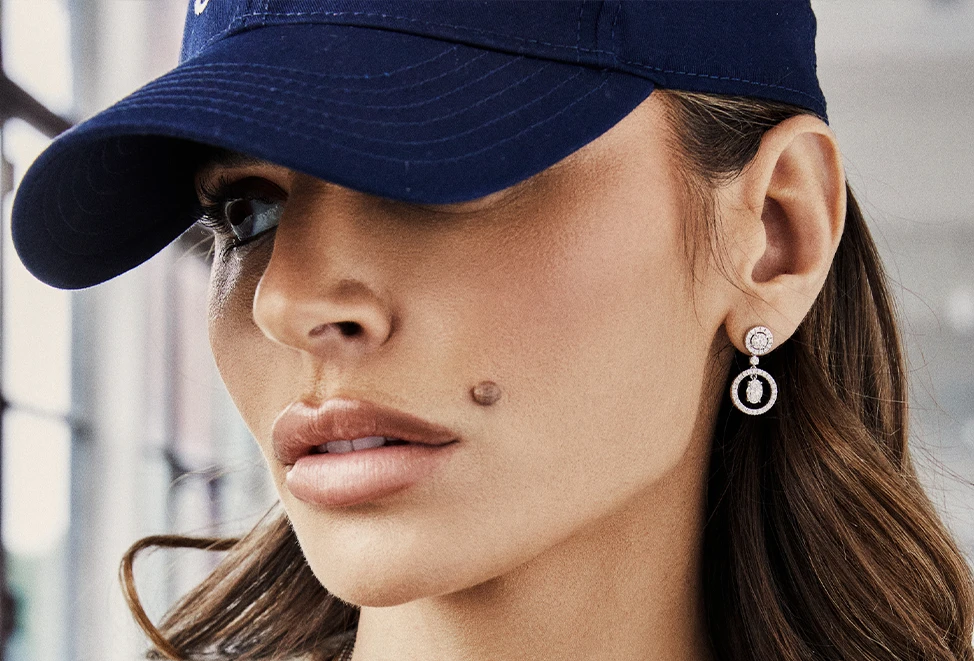 EARRINGS
Exuding elegance and glamour, the ROX earring collection captures the beauty of Diamonds & Thrills in all its glory.
From fashion-forward silver stud earrings and classic diamond earrings to daring drop or dangle and small hoop earrings – ROX offer a pair of earrings to suit every style. You could select a pair of striking heart, star, circle-shaped or stud earrings to make a real statement.
The ROX earring collection is truly a celebration of earrings in every cut and size, with a range of metals including silver, as well as white, yellow, and rose gold. Nothing says luxury quite like a pair of gold earrings, so treat yourself or your loved one to an irresistible pair of designer earrings to suit any occasion.
Whether you're looking for ROX celestial moon drop earrings, Gucci interlocking gold earrings, or anything else, shop for them all on 0% finance and with free UK delivery. To speak to us about a specific pair of earrings, of if you want help selecting a pair that reflect your style, contact us today.