100 THINGS TO KNOW ABOUT LUXURY WATCHES
The most common perception of luxury watches is undoubtedly their price tag. While there's no way around the fact that they're rather pricey, they're also worth every penny. The main differentiating factor between luxury vs consumer or fashion watches is the time it takes to make them and the level of craftsmanship that goes into the process. When it comes to handmade, artisanal-quality watches, we're looking at several days to weeks, or possibly even months to produce a single timepiece.

Have you ever wondered where our centuries-long enchantment with watches comes from, or what the most famous watches in the world are? Maybe you're just looking for some inspiration for buying a luxury watch for yourself or a loved one. Our guide brings you everything you'll ever need to know about luxury watches, from historical facts and anecdotes, to fascinating technical tidbits.

Jump to section or just scroll down:
The Early Days Of Watches
1. Peter Henlein (1480–1542) is widely regarded as the first person to make clocks small enough to be portable. A Nuremberg-based locksmith and clockmaker, he effectively turned table clocks into tuna-can-sized pocket watches. With a precision of 30 minutes a day, give or take, his "watches" needed to be reset according to a sundial!





2. The pocket watch became popular in the 16th century. Originally they only had one hand showing the passing of hours – a hand measuring minutes was introduced in the 17th century.





3. According to Fondation de la Haute Horlogerie, wristwatches were originally intended to be worn solely by women, while men used pocket watches. It is believed that one of the first 'arm watches' was for Elizabeth I as a gift from her rumoured lover, Robert Dudley, in 1571.





4. The first "modern" wristwatch was made for another noble woman, Countess Koscowicz of Hungary, by Patek Philippe & Co. in 1868. Although it was the first timekeeping device to be designed specifically for use on the wrist, it was intended primarily as a piece of decorative jewellery.





5. Development of the Swiss watch and clock industry, nestled in the valleys of the Jura Mountains on the French border, is closely bound up with the genius of goldsmith Daniel Jeanrichard (1665-1741) who was the first to introduce the division of labour with the system of "établissage" (independent workshops) – a cottage industry that survives today. In 1790, Geneva was already exporting more than 60,000 watches according to the Federation of the Swiss Watch Industry FH.





6. MANY OF THE WORKSHOPS DOTTING THE JURA WERE RUN BY DAIRY FARMERS, WHO WOULD WORK AT THEIR LATHES BY WINTER, THEN TRAIPSE DOWN TO GENEVA WHEN THE THAW CAME, TO SELL THEIR WARES TO THE "ÉTABLISSEUR" BRANDS WHO ASSEMBLED THE COMPONENTS INTO BRANDED WATCHES.





7. The LVMH Group's watch guru, Jean-Claude Biver, who masterminded the saviour and wild success of Hublot, has owned milking cattle and crafted his own emmental cheese in the traditional way since 2004, purely to reconnect with watchmaking's pioneering 18th-century dairy-farmers-cum-watchmakers. The cheese itself, only ever gifted to friends and colleagues, is creamy, floral and delicious.





8. The Jura's La Chaux-de-Fonds is considered the "cradle" of Swiss watchmaking – the highest city in Europe at 1,000 metres above sea level. The local iron and brass workers diversified into watchmaking in the 18th century, then a devastating fire in 1793 proved to be a blessing in disguise, as the ramshackle, unsanitary wooden village was replaced with a gridded street plan of stone Art Nouveau buildings. Local production mushroomed as a result. Since 2009, La Chaux-de-Fonds has been a UNESCO site of World Heritage.





9. Recent research has shown that it was in fact Girard-Perregaux who first mass-produced a wrist-worn watch, in 1880 – 2,000 pieces in total, at the behest of Kaiser Wilhelm I for his German naval officers, all adorned with a cross-hatched grill to protect the glass.





10. Modern wristwatches did not become popular among men until the aftermath of the First World War. It was there, in the trenches, that soldiers had taken to crudely soldering wire loops to the top and bottom of their pocket watches, to attach fabric straps and allow more freedom of movement.





11. During the Second World War, the MoD needed watches to issue to army personnel – civilian watches just didn't quite make the mark. With British watchmaking on the wane, and Switzerland firmly neutral, they invited any Swiss manufacturer who could build their rigidly specified "Watch. Wrist. Waterproof" or "W.W.W.". Twelve brands were accepted: Buren, Cyma, Eterna, Grana, Jaeger-LeCoultre, Lemania, Longines, IWC, Omega, Record, Timor and Vertex. Finding all 12 is a collector's Holy Grail, known as the Dirty Dozen.





12. In 1822, Nicolas Mathieu Rieussec was granted a patent for a "timepiece or measurer of distance covered" – this was to be the first-ever commercial chronograph (the very first being made by Louis Moinet who used it for working with astronomical equipment). It was created for King Louis XVIII in order to time horse races.





13. Rieussec's device blobbed ink onto a rotating disc of paper when a button was pressed – a "chronograph" in the truest sense of the Greek construct, as it "writes time". A normal chronograph wristwatch should really be called a "chronoscope" as time is "seen" in terms of where the hands are, not written.





14. It was Gaston Breitling who first produced something that we would recognise today as a chronograph. In 1915, he created the first one with a central seconds hand and 30-minute counter, which he upgraded in 1923 to having a separate pusher at two o'clock. In 1934, Gaston's son Willy added second pusher at four o'clock creating the industry standard for chronographs.





15. The late Seventies saw the near-decimation of the traditional Swiss watch industry, at the hands of cheap Far Eastern quartz-regulated and battery-powered watches – a period now known as the "Quartz Crisis".





16. It wasn't until engineering consultant Nicholas Hayek Snr. was helicoptered into the moribund Swiss industry in the early Eighties that things started to recover from the Quartz Crisis. He consolidated surviving brands into what's known as the Swatch Group, named after the fashion watch that he masterminded and launched to wild success in 1983. In a wonderful twist of irony, therefore, the high-end, hand-crafted mechanical Swiss wristwatch owes its survival to a plastic, quartz-powered watch, mass-produced by robots.





17. In 1926, Rolex created the first watch with a water-resistant case – the Oyster. It was achieved with a screwed-in caseback and screwed-down crown, both sealed with rubber gaskets. To prove its water resistance, Hans Wilsdorf asked Mercedes Gleitze to wear it when she attempted to swim the Channel a year later. She obliged, and made the front page of the Daily Mail.





18. It was Blancpain who invented the unidirectional bezel ring for its Fifty Fathoms diving watch in 1953. As its name implies, it only turns one way. This technical constraint prevents any danger when measuring a diving time, since even if the bezel is knocked and moved it will simply indicate the diver has less air or decompression time rather than more.





19. The fake watch industry isn't anything new. In the late 1700s to early 1800s, there were manufacturers along the Swiss-French border towns who made a living knocking off British watch designs at a lower quality and price. It was actually one of the things that contributed to the killing off of the British watch industry.
Watches Around The World
20. Yorkshireman John Harrison proved in the 18th century that a precision timekeeper, rather than celestial observation, was the way forward in determining longitude at sea, according to the Royal Observatory Greenwich. Simply compare the local time at sea to the time back at port as displayed by your on-board "chronometer" and the difference gives you how far east or west you've sailed.





21. On its test voyage to Barbados in 1764, Harrison's H4 pocket watch was accurate to within 39.2 seconds or 10 miles, and the Board of Longitude begrudgingly awarded Harrison his long-overdue prize of £20,000.





22. Harrison's pioneering efforts making watches precise enough for maritime navigation and robust enough to weather months at sea paved the way for England's world-leading "chronometer" industry, headed by Arnold & Son and Thomas Earnshaw. Quite appropriate given Britannia's rule of the waves. You can admire all of Harrison's clocks and his "Sea Watch" as well as 1,000 other horological artefacts at The Royal Observatory in London's Greenwich Park.





23. If it wasn't for a retired naval commander, Rupert Gould, Harrison's first three clocks could have ended up in a skip. The polymath and horologist found them in appalling storage conditions in Greenwich in 1920 and set about restoring them in his attic for 12 solid years. A film was made in 1999 all about the work, Jeremy Irons playing Gould, with interspersed historical flashbacks to Harrison's life, played by Michael Gambon.





24. The famous red time ball by Maudslay, Sons and Field can also be found on the roof of Greenwich's Royal Observatory. This novel timekeeping instrument was one of the world's earliest public time signals. First used in 1833 and still operational today, it distributed time to ships' captains travelling up and down the Thames, as well as many Londoners in the local area, rising up its pole, then falling at precisely 1pm.





25. British watchmaking has been moribund since the decline of Smiths in the Seventies. However, since 2006, brothers Nick and Giles English have been on a mission to reintroduce quality high-end watchmaking to these shores with their brand Bremont. Named after a French pea farmer whose field they were forced to land in during a storm, these dashing flyboys have built a solid collection of aviator chronographs loved by military pilots in squadrons all over the world, as well as establishing a rapidly expanding watch atelier in Henley and a high-tech engineering facility in Silverstone.





26. The tiny village of Glashütte in the Ore Mountains south of Dresden is the capital of German watchmaking – the local industry only recently revived since the fall of the Berlin Wall. Not even in Switzerland will you find such a high concentration of bona fide "manufactures", with A. Lange & Söhne, Nomos, Moritz Grossmann and Glashütte Original all clustered around the same picturesque town square.





27. Glashütte was bombed on the very last day of WWII and the invading Russians commandeered all the machinery, tooling and plans. Certain mechanical movements from Russia still bear a resemblance to classic calibres made by the likes of A. Lange & Söhne.





28. The Sturmanskie watch manufactured by the First Moscow Watch Company was worn by Yuri Gagarin when he became the first person in space in 1951.





29. AFTER YEARS OF FAILED OR RAPIDLY OBSOLETE ATTEMPTS IN ELECTRONIC TIMEKEEPING, IT WAS JAPAN'S SEIKO WHO SUCCEEDED IN MINIATURIZING ELECTRICAL TIMEKEEPING AS REGULATED BY A VIBRATING QUARTZ CRYSTAL – 1969'S ASTRON COSTING ABOUT THE SAME AS A MEDIUM-SIZED CAR.





30. Seiko is such a complete watchmaker that they even grow their own quartz crystals, in towering multistorey autoclaves that look like something from the film Alien.





31. Seiko were also the first to make watches that convert kinetic energy to electric energy. Like an automatic mechanical movement, an asymmetric weight, or "rotor" swings around inside with every movement of your arm, recharging a battery rather than rewinding a spring.





32. Most of us are well aware of the Omega Speedmaster's ubiquitous role throughout NASA's Apollo programme – hell, it's even known as 'the Moon watch' – but most fail to appreciate how critical was its role on Apollo 13. With all his instrumentation shut down following the rupture of a service module oxygen tank, Commander Jack Swigert was reduced to using his NASA-issue Speedmaster's precise chronograph function to accurately time the 14-second thruster burn that corrected their course and allowed for the crew's safe re-entry. In recognition of its instrument's sterling performance under critical conditions, Omega was awarded NASA's coveted Snoopy Award (yes, as in the cartoon character).





33. Fortis, another Swiss watchmaker, is the official wristwatch supplier for Russian space missions. It will also be a watch provider for the first manned mission to Mars.





34. According to SalonQP, the expression "on the ball" stems, in fact, from a 19th-century Ohio jeweller by the name of Webster Clay Ball, who kept America's burgeoning rail network on time (and, crucially, crash-free) by kitting-out conductors with his super-precise pocket chronometers. Indeed, it was the advent of nationwide rail networks in the US, UK and Europe that led to the standardisation of time zones and "co-ordinated" time.





35. IWC, or the International Watch Company, is one of Switzerland's most popular luxury watchmakers, but it was established originally by an American, Florentine Ariosto Jones, who brought new machinery and methods over the pond and revolutionised the Swiss way of doing things – luxury quality made on an industrial scale. It was England's resistance to adapting to this technology that saw-off its own industry in the early to mid 20th century.





36. France once boasted its own booming watch industry, centered mainly around Besançon, just over the Swiss border at the foothills of the Jura Mountains. Its biggest brand, Lip, fell victim to a spate of strikes, uprising trade union and industrial action that have their own textbooks in socio-political libraries around the world.





37. In a last-ditch effort to breathe life into France's ailing Lip, a team of six external industrial designers were recruited in 1974 to draft some far-out new designs. The most enduring being the primary-coloured D-shaped Mach 2000 by Roger Tallon – the man behind France's iconic TGV train, no less.





38. Headquartered in Paris and part-owned by Chanel, France's biggest watchmaker is currently Bell & Ross – named after its founders Bruno Belamich and Carlos Rosillo. Boasting "Swiss Made" appellation thanks to its facility in La Chaux-de-Fonds, the brand manages to strike a rare balance between two diametrically opposed worlds: the utilitarian functionality of the military and the minimalist stylistic cool of the creative. Bell & Ross's iconic BR 01 may draw inspiration from the cockpit instrumentation of a French Dassault Rafale jet fighter, but it's equally at home on the wrist of a Shoreditch architect.





39. There are many car connections in the watch world, from Baume & Mercier and Shelby to Hublot and Ferrari. However, the longest automotive association for a watch brand is Chopard, which has sponsored the Mille Miglia rally for almost 30 years – a glamorous, three-day, high-speed parade of 400 priceless vintage cars, through 1,000 miles of beautiful Italian countryside from Brescia to Rome and back. Every year, Chopard co-president Karl-Friedrich Scheufele competes himself in his silver Porsche 550 A Spyder, sometimes with racing legend and friend of the brand, Jacky Ickx. And every year, each driver receives a special-edition Chopard Mille Miglia chronograph in their race pack.





40. One of the most famous Swiss dial designs wasn't originally a watch – it's the Swiss Railways platform clock, found throughout the country's "SBB" network and considered a masterpiece of Forties minimalist design movement Bauhaus. What few people know is that to guarantee the Swiss trains' famous punctuality, the bright-red sweeping seconds hand pauses at 12 for 2 seconds, before jumping to catch up, giving the driver a better chance of leaving dead on the minute. Mondaine's officially licensed Swiss Railways watches have a model that replicates this exact behavior, the Stop2Go.
Famous Watches
41. Bond's wristwatch has always played a starring role in his outlandish exploits, whether it's dissecting a train or unzipping a woman's dress – all despite the famous story of producer Cubby Broccoli having to provide Sean Connery with his own Rolex Submariner in Dr No (1962) after Rolex shortsightedly refused to loan a single watch.





42. The current 007, Daniel Craig wears an Omega – a hangover from when Oscar-winning costume designer Lindy Hemming made the bold move of switching away from Rolex when Pierce Brosnan signed up for 1995's Goldeneye. Apparently, the naval connotations of Omega perfectly suited "Commander Bond", and – more importantly – the blue of the Seamaster 300M's dial perfectly matched Brosnan's dreamy eyes.





43. For 2001: A Space Odyssey, Stanley Kubrick requested then-American-now-Swiss brand Hamilton design a suitably futuristic watch, according to Watches in Movies. The prop was finally released as a working limited edition in 2009, called "X-01".





44. On May 29th 1953, Sir Edmund Hillary and his Sherpa, Tenzing Norgay, were the first to reach Mount Everest's 8,848-metre peak. Hillary managed something else extraordinary: to have two competing watch brands bankroll the expedition. Rolex was the most heavily publicised, and Mr Norgay was dutifully wearing his Oyster Perpetual as he stepped onto the top of the world, eventually inspiring 1972's now-immortal Explorer model. But contrary to rumour, Hillary wore his British-made Smiths De Luxe. "I carried your watch to the summit. It worked perfectly," he reportedly said to Smiths.





45. THE PATEK PHILIPPE THAT RYAN GOSLING'S CHARACTER WEARS IN DRIVE DOESN'T ACTUALLY EXIST. ACCORDING TO AN INTERVIEW IN GQ WITH THE FILM'S PROP MASTER WILL BLOUNT, A REAL PATEK WOULD NOT HAVE WITHSTOOD ALL THE STUNTS SO FIVE REPLICAS WERE MADE.





46. Angelina Jolie's wedding gift to Brad Pitt was a 1952 Patek Philippe chronometer in platinum for which she apparently paid over £2m. Pitt is a big fan of Patek Philippe – he also owns a Nautilus, a 5205 Annual Calendar in rose gold and a vintage Ellipse. He's also been pictured wearing a Cartier Tank à Guichet and a Lange & Söhne Lange 1 Timezone.





47. Last year's Marvel outing Dr Strange heavily featured a Jaeger-LeCoultre Master Ultra Thin Perpetual and an improbable watch winder. In the film, Stephen Strange, played by Benedict Cumberbatch, opens a drawer to reveal an impressive selection of watches all on winders. Watch winders rely on gravity to move and so don't work particularly well when horizontal. Strange doesn't look like such a genius now, does he?





48. Another superhero who is a fan of Jaeger-LeCoultre is Batman or rather his alter-ego Bruce Wayne. The Reverso made it on the wrist of both Val Kilmer and Christian Bale's interpretations of the Gotham-born billionaire. When Ben Affleck took over, the watch of choice was rather surprising – a Breguet Tradition Fusee Tourbillon 7047 in platinum, while Jeremy Irons's Alfred was spotted sporting a Breitling for Bentley 6.75 Midnight Carbon Limited Edition.





49. Speaking of Christian Bale, when he played Patrick Bateman in American Psycho, given the ultra-violent nature of the film, watch brands didn't want to be associated with it. Rolex consented and supplied a Datejust on the proviso that it wasn't on Bale's wrist when he was dismembering any bodies.





50. For her coronation, Queen Elizabeth II wore a Jaeger-LeCoultre Calibre 101, which is the smallest mechanical movement in the world. She has also been spotted in a Patek Philippe Golden Ellipse and an Audemars Piguet. Elsewhere at the Palace, Prince Charles has been seen wearing both Cartier and Patek, and also owns a Parmigiani Fleurier Toric Chronograph. Prince William is loyal to his Omega Seamaster Professional, while Kate Middleton is invariably seen in her Cartier Ballon Bleu, while Prince Harry oscillates between his Rolex Explorer II or Breitling Aerospace.





51. It's not all luxury watches in films, the trusty Casio has popped up in both the Big Lebowski and Back to the Future, while Seiko's Speedtimer was Ripley's companion in Aliens and its M516 'Voice Note' was worn by Ray, Egon and Venkman in Ghostbusters.





52. Apparently Rolex doesn't give watches away to anyone, so if you see a celebrity wearing one then they actually put their hand in their pocket for it. Notable Rolex wearers include Jennifer Aniston, Harrison Ford, Matt Damon, David Beckham (though he might have to leave his in the drawer now he's become TUDOR's ambassador), as well as the likes of Martin Luther King and Pablo Picasso.





53. If it wasn't for Sylvester Stallone, Panerai wouldn't be around now. Having lost its Italian Navy contract, the brand was on the ropes. In a last ditch effort it made 1,000 Luminors to sell to civilians – Stallone spotted them in the window of a Rome jeweller while filming Daylight (1996), and promptly bought 200 for his friends as gifts. One of the men he gifted the watch to was then-Richemont CEO Johann Rupert who bought the brand lock, stock in 1997 and transformed its fortunes.





54. Back in 2010, F1 godfather Bernie Ecclestone was beaten up in central London and had his Hublot stolen. Never one to resist an opportunity for publicity Ecclestone contacted Hublot and suggested it use his black-and-blue face on an ad for the brand. The copy ran, "See what people will do for a Hublot".





55. Jemima Khan is usually credited with kickstarting the "boyfriend watch" trend after she was spotted back in 2008 wearing a Panerai that had been bought for her by then-boyfriend Hugh Grant. Apparently she called time on the relationship because the watch stopped!
Technology and Engineering
56. The underlying mechanical principles of a watch have barely changed in 200 years. A tightly wound mainspring powers a precisely ratioed gear train of 4 wheels to which the hands are attached.





57. The spring would unwind instantly and the hands would fly around in a blur for about one second if it wasn't for the escapement at the other end of the gear train, whose ticking balance wheel acts like a tiny pendulum, alternately locking and unlocking the gear train, tooth by tooth, eeking out the energy and allowing the hands to tick round the dial at a steady rate.





58. The "tick-tick-tick" of a wristwatch is rather quicker than the steady "tick-tock" of a pendulum grandfather clock: normally 8 ticks per second.





59. A chronometer is a watch whose movement has been tested for accuracy by Switzerland's official timing bureau, COSC. The demands are very high: only a few seconds of variation per day under the most difficult temperature and position conditions normally encountered while wearing.





60. A complication is an additional indication that differs from the simple timekeeping function. The chronograph, chiming minute repeater, perpetual calendars, phases of the moon, multiple time-zones and tourbillon are all examples of complications.





61. A mechanical movement contains "rubies" that reduce friction at pivot points, and hence wear, to a minimum. The actual rubies that were originally used have long since been replaced by synthetic sapphires. These jewels, as they are still called, are turned, polished and drilled to serve as bearings for the different gears of a watch. In general, a standard mechanical watch displaying hours, minutes and seconds should in principle contain at least fifteen jewels.





62. The tourbillon ("whirlwind" in French) is arguably the most prestigious complication in a watch, invented over 200 years ago by Abraham-Louis Breguet. Watches that sit upright in pockets all day have gravity "squashing" the ticking balance spring in just one direction, but a tourbillon tumbles the entire balance assembly by 360º per minute inside a cage, evening-out gravity's deleterious effect over the entire spring.





63. Tourbillons are ultimately useless in wristwatches these days, as they are in constant motion on someone's arm rather than sat motionless in pockets. Instead, they serve as £30,000-plus projections of the brand's skill and prestige, as well as hypnotic spectacles.





64. You can't even watch Patek Philippe's tourbillons whirring away from the front – with typical classical rigour, the Geneva watchmaker prefers to eschew a dial window and keep things tucked away in darkness, as UV rays can prematurely degrade the lubricating oils of the mechanism.





65. THE PATEK PHILIPPE HENRY GRAVES SUPERCOMPLICATION OF 1933, BOASTING 23 SEPARATE FUNCTIONS, IS STILL THE MOST COMPLICATED WATCH TO HAVE BEEN DESIGNED WITHOUT THE AID OF A COMPUTER.





66. The slim Zenith Elite automatic movement, first launched in 1991, was the first to have been created entirely using computer-aided design.





67. Zenith was the first to create an automatic, self-winding chronograph, back in 1969. Not only that, but it ticked at an incredible 5Hz, rather than the usual 4Hz, guaranteeing a precision timekeeping ability of one tenth of a second. This so-called "El Primero" movement is still the cornerstone of the brand, with a design so good back then that it has barely been tweaked.





68. The mechanical wristwatch may be a deliberately anachronistic, romantic notion based on centuries-old technology, but in this disposable, digital age it will never be obsolete and can potentially keep time forever if maintained properly by a trained watchmaker. The Bluetooth-connected smartwatch on the other hand…





69. A common feature of every watch factory – even the likes of Patek Philippe and Switzerland's other "noble" manufactures such as Audemars Piguet and Vacheron Constantin – is a machining floor. Here, ranks of computer-numerical controlled (or CNC) machines roughly shape the raw-metal components that go into a mechanical movement, either from 5-metre-long metal rods using lathes, or blocks of metal using 5-axis milling machines that automatically switch over their own drill bits.





70. Up to 30% of a high-end mechanical watch's value can be imbued by hand finish – the finesse of polish and chamfering that lends smooth functionality and gleaming beauty to the ticking components. Finishes range from Côtes de Genève stripes on the surface of bridges and plates to sinuous "anglage" on their edges. The crafts themselves take years of apprenticeship to master, demanding a keen "feel" and, of course, patience.





71. Intricate cross-hatched "Guilloché" engraving on dials is still done using ancient rose-engine lathes dating back to the 19th century. These machines simply aren't being made anymore, putting yet more traditional crafts at risk of loss.





72. Without being able to significantly evolve the way mechanical watches work, the frontier of modern watchmaking is materials science – a high-tech movement kicked off by Rado in the Sixties with tungsten carbide hardmetal cases, then pioneering the use of ceramic in the Eighties.





73. HUBLOT IS THE MODERN MASTER OF INNOVATIVE MATERIALS SCIENCE, FROM TITANIUM TO CARBON FIBRE TO TOTALLY TRANSPARENT SAPPHIRE CRYSTAL, PLUS A RAINBOW OF CERAMICS. ITS MOST SIGNIFICANT, HOWEVER, IS A SCRATCHPROOF GOLD, WHOSE FOUNDRY IS ENTIRELY CONCEIVED AND SITUATED IN-HOUSE. SO-CALLED "MAGIC GOLD" IS MADE BY FUSING (HUBLOT'S TAGLINE IS "THE ART OF FUSION" AFTER ALL) 24-CARAT GOLD WITH A POROUS MATRIX OF CERAMIC, TO YIELD ROCK-HARD 18-CARAT GOLD, WHICH UNLIKE EVERY OTHER GOLD WATCH, WILL ALWAYS LOOK PRISTINE FOR YEARS TO COME.





74. The most inexpensive Swiss automatic mechanical watch is Swatch's Sistem51, at just over £100. Like the original Swatch Watch of 1983 it contains just 51 parts, and unlike any other mechanical watch, is made and assembled entirely by robots.





75. Every hipster's favourite watch strap is the cheap, mix-and-match "NATO" nylon fabric military strap, which instantly switches up anything from your grandfather's drab old ticker to a placky Casio. However, it wasn't realised till the Seventies, when the British MoD issued a "Def-Stan 66 47" document for "Strap. Wrist Watch (Nylon)", double looped through the pin bars so should one bar fail "in the field", the watch remains on your wrist. The NATO appellation refers to its military stock designation, alternatively known by the MoD stock reference, "G10". The authentic shade to go for is the military-issue Admiralty Grey.





76. So hard is an ultra-thin watch to realise, that it is considered a "complication" in its own right, along with chronographs and tourbillons. Chopard L.U.C. and Piaget are considered the masters of "extra-plat" and the latter's three-year-old Altiplano 900P holds the record as the thinnest mechanical watch ever, at 3.65mm including the case. How they managed this was, ironically, in the same way that the plastic Swatch watch was designed to simplify production – by mounting the mechanics directly onto the caseback rather than an inner baseplate, and sinking the hands into the movement, so they tick flush with the bridges.





77. To the humble mechanical watch, magnetic fields are still Public Enemy No. 1 to the ferrous components ticking inside, sticking them together or sending them out of whack. According to international standard ISO 764, watches must resist exposition to a direct current magnetic field of 4,800 Amperes per metre – about the strength of the magnet in your fridge door. The equivalent to 4,800 A/m is about 60 Gauss, which makes Omega's new certification by the Swiss metrology institute, METAS, all the more impressive, given that one of the criteria is a resistance to 15,000 Gauss – enough to resist the influence of a neodymium magnet, which is the most widely used and strongest type of permanent magnet commercially available, found everywhere from hard disks to MRI scanners.





78. A "minute repeater" chimes out the hours, quarters and remaining minutes on demand, with two tiny hammers striking two differently pitched gongs encircling the movement inside. Audemars Piguet's recent Supersonnerie is the loudest of all, by a clear 10dB – the result of a dedicated eight-year audio-research initiative in collaboration with the École Polytechnique Fédérale de Lausanne down the road, a pitch-perfect musician from the Geneva Conservatoire, a sound engineer, and even a local artisan who crafts stringed instruments. The most revolutionary development has been in mounting the gongs on a 'soundboard' suspended between the movement and caseback, like the upper body of a guitar.





79. As well as antimagnetism, shocks are the other big enemies of a mechanical wristwatch, and Bremont is proving to be the maestro in this field. For many years now, it has worked with British ejector-seat pioneer Martin Baker whose seats have saved over 7,000 military pilots' lives and counting. In a matter of seconds, pilots are subject to G-forces up to 30g, and Bremont's robustly constructed "MB" models don't lose a second (more than can be said for the length of a poor pilot's spine after the ordeal).





80. The original shockproof hardman watch was of course Casio's G-Shock, launched in 1983. The idea was to 'float' the delicate electronics within a tough, hollow resin shell, suspended on urethane bumpers, allowing a certain degree of movement. This system allowed the G-Shock to pass Casio's self-imposed 'triple 10' test: water resistance to 10 bar (about 100m), a 10-year battery life, and – most importantly – the ability to survive a 10-metre drop onto a hard surface, unscathed and working perfectly.





81. Many manufacturers of diving watches boast of a "helium escape valve", but this actually has nothing to do with the pursuit of scuba diving, which these watches are primarily designed to survive. Instead, it is a simple device invented by Rolex 50 years ago for industrial divers working on the submerged steelwork of oil rigs for days at a time – deep "saturation" dives in bathyscaphes. The divers' pressurised atmospheric air was saturated with helium, which, being the smallest atom, passes through the microscopic gaps of the most rugged diving watch. Once their "tour of duty" was over and they returned to ambient pressure conditions, the dial crystals of their Rolex Submariners were popping off, as the helium gas inside couldn't escape quickly enough. Rolex's response was a remarkably simple, patented valve, located on the side of 1967's new Sea-Dweller Submariner model – also upped to 610m water resistance for good measure.





82. Enjoying a welcome revival for the first time since the mid-20th century and the 19th century, when they were first seen on ladies' watches, silky-smooth "Milanese" mesh bracelets are so-named for the steel-linked chainmail that was the speciality of northern-Italian craftsmen in the 15th century.





83. Carbon fibre is almost as prevalent in watchmaking as it is in the automotive world. Having the highest strength : weight ratio of any material, it makes a whole lot of sense. Audemars Piguet worked with an aircraft propeller firm to create the first full-carbon case – 2007's Alinghi Offshore in amorphous "forged" carbon strands – but now, the likes of Hublot and Zenith use compressed sheets of woven fibre moulded into precise shape and injected with a binding polymer matrix.
Most Expensive And Sought After Watches
84. THE MOST EXPENSIVE WRISTWATCH EVER SOLD WAS A STEEL PERPETUAL CALENDAR CHRONOGRAPH MADE BY PATEK PHILIPPE IN 1943 – ONE OF ONLY FOUR IN EXISTENCE. ACCORDING TO ANTIQUORUM, IT WAS AUCTIONED BY PHILLIPS IN 2016 FOR $11 MILLION.





85. The most expensive pocket watch (and "watch" in general by default) is the Patek Philippe "Supercomplication", made for the New York financier Henry Graves in 1933. It fetched an astounding $24 million at Sotheby's in Geneva in 2014 beating its own record of $11 million set in 1999 when it sold to an Arab Sheikh.





86. Sold for a premium-inclusive £4m (CHF5.06m) at Phillips in May 2017, the most expensive Rolex watch sold at auction is a ref. 6062 triple calendar in gold, once owned by the last Emperor of Vietnam, Bao Dai. The late emperor bought the watch during Geneva peace negotiations in 1954, and while there were only three 6062s ever made, this is the only one with diamonds at the even numbers rather than the odd. Rarity is king at auction, they say, and this is one of the rarest.





87. Now fetching well over £150,000 every time, the ref. 6239, 6241, 6262, 6263, 6264, or 6265 "Paul Newman" Daytona is every collector's favourite Rolex – a genuine cult object. Back when these chronographs were in production in the Sixties and Seventies, no one wanted their "exotic" dials and they sat on the shelf for years. They weren't popular to collect until the 1980s, when Italian collectors discovered them, nicknaming them after the blue-eyed idol who wore a 6239 given to him by his wife Joanne Woodward in 1972. This actual example is set to smash the £673,000 auction record set in 2013 when it comes to auction at Phillips in October 2017.





88. When Audemars Piguet's Royal Oak was launched in 1972, it immediately captured the attention for two very good reasons. Firstly for its truly original styling, the work of Gérald Genta – the famed designer also behind Patek Philippe's Nautilus and IWC's Ingenieur. He imagined its octagonal bezel, held in place by eight visible screws, on an integrated bracelet in the space of a single night after a last-minute request from AP to design a watch that would appeal to the Italian market. Secondly, because the Royal Oak was the first-ever high-end sports watch. Audemars Piguet flouted convention by making its watch in steel for more than the equivalent watch in gold. The watch took its innovative shape and name from a porthole on HMS Royal Oak, the 1916 warship in turn named after the tree that King Charles II took refuge in during the Civil War.





89. The World's Greatest Watchmaker of recent years was Dr George Daniels, who sadly passed in 2011. A cantankerous polymath genius who restored Bentleys in his spare time, he only ever created 37 watches, but he's the only person to have ever done so alone – no one else has mastered all 33 crafts required to make a mechanical watch from scratch (save for the dial crystal and springs).





90. Daniels invented the Co-Axial escapement for Omega, which does away with oils and lengthens service intervals to over 10 years – the greatest single advancement in mechanical watchmaking since the Swiss lever escapement itself.





91. The so-called "Daniels Method" has been passed to just one other watchmaker, Roger W. Smith, who he recruited in the Nineties to finish a big order of "Millennium" wristwatches. Daniels was a stubborn loner, but the young Smith had obsessively pursued an apprenticeship following an inspirational talk Daniels had given at his college in Manchester. Smith eventually won the old man over with a stunning tourbillon pocket watch he'd made in his bedroom using Daniels' Watchmaking book as his sole reference.





92. Roger Smith's own-branded wristwatches, hand-crafted in the English style, are now favourites amongst collectors, and the only timepieces to be regulated by Daniels' Co-Axial escapement outside Omega. Unlike Daniels, Smith boasts a team of six, but still only makes around 11 or 12 of his Series 2 watches a year, each costing about £100,000.





93. In 1783, a mysterious admirer of Marie-Antoinette ordered as a gift for the controversial French queen, a watch that was to be as spectacular as possible, incorporating the fullest spectrum of horological expertise known at the time. Alas, the Queen never got to admire "watch number 160", now known as the "Marie-Antoinette". It was only finished in 1827, 34 years after her death, 4 years after Breguet's and 44 years after he'd accepted the order. Stolen in 1983 by a daring heist from a museum in Jerusalem and finally recovered in December 2007, this undisputed masterpiece of horology, easily worth tens of millions, was iconic enough to inspire an exact replica in 2004, so concerned were Breguet that their most important watch would never be found again.





94. Richard Mille's uncompromising "racing machines for the wrist" shook up the world of watches at the turn of the 21st century, singlehandedly inventing the current genre of stripped-back, futuristic horology. Its most recent headline-grabber is the "RM 50-03 McLaren F1", which weighs less than 40 grams – including the new strap – making it the lightest-ever mechanical chronograph. How this is achieved (and how its £996,500 pricetag is just-about justified) comes down to its case made of graphene, a pure lattice form of carbon first isolated in 2004 at the University of Manchester, earning Professors Andre Geim and Konstantin Novoselov the 2010 Nobel Prize for physics. Graphene is six times lighter than steel, and 200 times stronger.
Buying A luxury Watch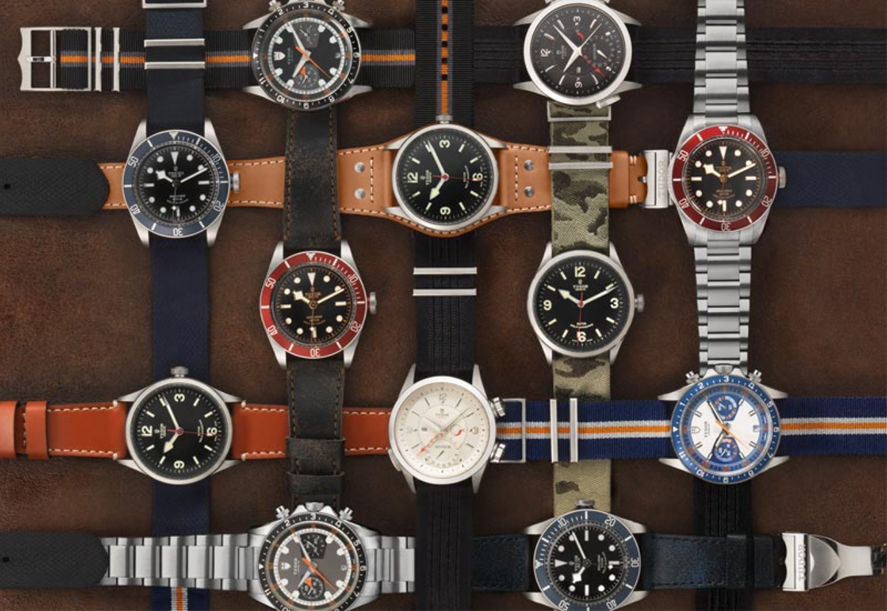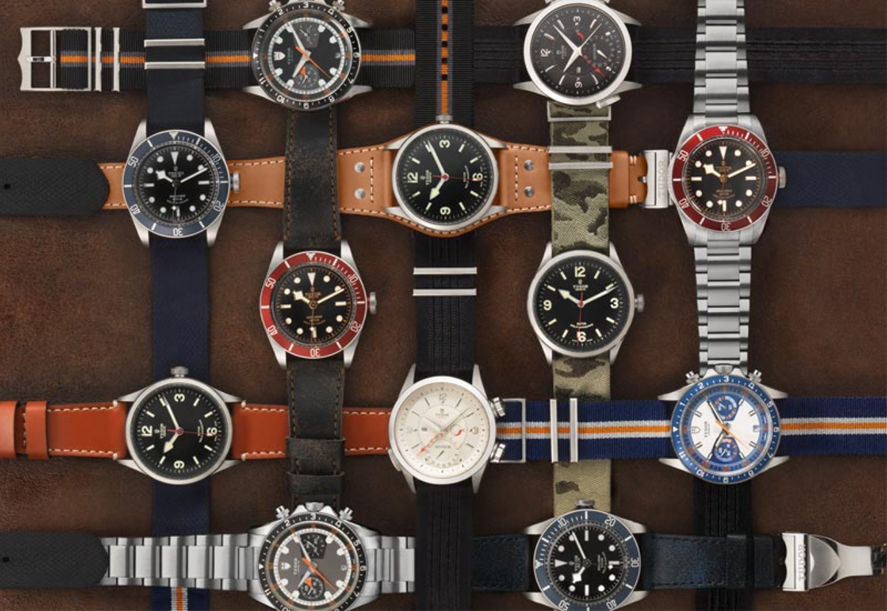 95. WATCHES ON DISPLAY IN SHOPS ARE OFTEN PRE-SET TO TEN MINUTES PAST TEN OR TEN MINUTES TO TWO. THIS IS KNOWN AS 'HAPPY TIME' DUE TO THE WATCH'S FACE RESEMBLING A SMILEY FACE. THIS IS TO SUBLIMINALLY IMPROVE YOUR MOOD WHILE PERUSING THE WATCHES.





96. Potential buyers and collectors all become preoccupied by the watch itself, but what about the thing that adorns the other 75% of your wrist? The strap, so many of us forget, is a potent expression of your personality and must coordinate with the rest of your ensemble, not to mention complexion and wrist size. The most versatile choice? Easy: a bracelet. In steel, the manly choice; in gold, the glamorous or just plain bling-bling. Either way, easy to rock casually or formally, a little more expensive than leather, but far more durable. If you do go down this route, mind, ensure it's properly fitted to your wrist – a dangly bracelet weakens the links.





97. Do consider how much it will cost to get serviced. A basic time-only automatic from a big Swiss brand will cost about £200 to service (and you really should service your watch every five years at least) but this – as well as the turnaround time – escalates quickly with complications like chronographs and perpetual calendars.





98. Look for the right fit. A watch face that looks too small on your wrist could appear too formal and – dare we say it? – old-fashioned; while a face that's too big or complicated could look awkward. For a man with an average-sized wrist, anything between 39mm and 42mm case diameter will always look and feel right.





99. If you're in any doubt, consider looking for something minimal and classic, which won't clash with any outfits – much like a crisp white shirt or fitted navy jacket, it'll always "go".





100. One of the most important things to consider is the movement powering your next watch purchase. A mechanical movement is a beguiling thing to behold as well as listen to, its hundreds of components ticking away at 28,800 vibrations per hour. There's romance, heritage and eternity all to be found in a Swiss movement's constellation of parts – a joyous anachronism in this digital world. But such precise micro-engineering comes at a price. If you can't afford it, or simply don't care for mechanics, have no fear – there's no shame in a quartz movement, despite what those snobs tell you. Quartz will only lose a minute a year, and will never need to be wound up (until the battery runs out of course). It's also darned clever in its own right, with more and more of its own rose-tinted heritage.
Why Shop With ROX
ROX is an award-winning British luxury jeweller and authorised stockist of the world's finest watches, offering interest free finance, easy returns, price promise, click and collect and free next day delivery.

Discover More
Luxury Watches
ROX is a fully authorised dealer of all the brands listed on our website. We are delighted to offer watch servicing to all of our customers.

Shop All Watches
Book an Appointment
Step into a world of diamonds and thrills in one of our six ROX boutiques. Book an appointment to discover more.

Book Now