THE ROX WATCH BUYING GUIDE
Ticking the Right Boxes
Your perfect timepiece is out there – you just need to know how to find it. Luckily, our essential buyer's guide is here to help.

Jump to section or scroll down.
Budget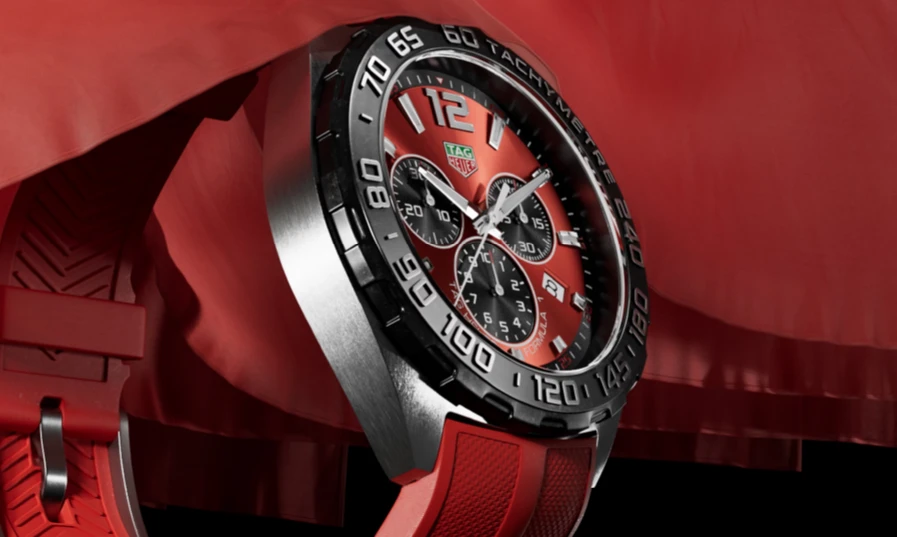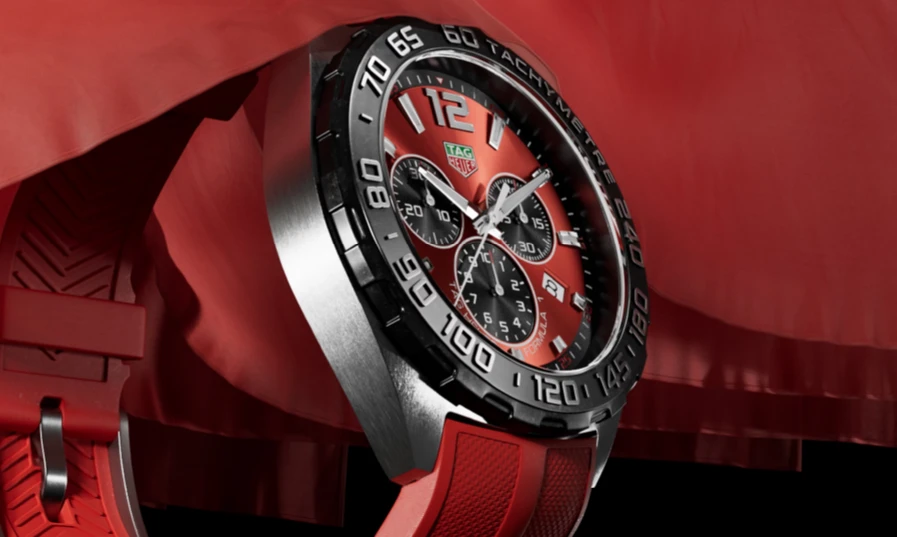 Luxury watches are expensive things, there's no way around it. But every penny is worth it, we can assure you. Not only is the way they're manufactured extraordinarily labour-intensive, demanding exquisite craftsmanship seldom found beyond the valleys of the Swiss Jura, but just a little TLC will mean your wristwatch will tick forever; potentially accruing in value, even. In terms of mechanical objects, only a fully restored vintage Ferrari is capable of that. In terms of cost per wear, that new pair of Manolos is starting to seem mighty splashy... So how much to spend, and what will that get you?

Like holidays or property, that age-old adage applies with a wristwatch: spend as much as you can afford because you'll never regret it. But whatever that figure is, rest assured that with a 'proper' wristwatch, you will always get your money's worth.
Under £1000
Watch snobs be gone; a few hundred quid will get you a very decent piece of wristwear, with all the after-sales support you'd expect from a watch ten times the price. What's more, this sector is increasingly populated by the big fashion brands, including Gucci and Bomberg.

These designs are executed with a flair that's rare in the higher echelons. You'll struggle to find a Swiss automatic movement below a grand so you'll need to save a little more for something more traditional and crafted. But the rest of the watch will be well built, and the choice of styles is broader than ever.
Up to £5,000
This is where it can get overwhelming, as many make their first big horological investment in this price range and don't want to get it wrong. So do your research, take your time, come into a ROX boutique, talk to one of our friendly experts. The good news is that many of Swiss watchmaking's enduring classics fall into this category, and you'll never go wrong purchasing one, whether it's a TAG Heuer Carrera or TUDOR Heritage Black Bay.
Over £5,000
This is venturing into serious collector territory, so well done for getting this far! Below £5,000 you can expect a rock-solid, standard-issue Swiss automatic mechanical movement driving things beneath the dial. However, above £5,000 you're venturing into "manufacture" status, meaning brands which craft the majority of the components in-house. Movements and case designs will be exclusive to them, and exacting hand-polish will be applied to the tiniest part as icing on the cake. Think Hublot, Zenith revered heritage in spades, innovation to rival NASA, and every single watch the result of months of painstaking work at the hands of some extraordinarily skilled individuals.
Brand
Buy a watch at ROX, and whatever you spend, you will always end up with something fabulous on your wrist. But what speaks to you, and what does it say about you? There's no getting around it; the brand you endorse is important. You're forging a long-term relationship. Just make sure of one thing, though: it's always you that's wearing the watch, not the other way around. You'll know as soon as you try it on.

You can view our buying guides below.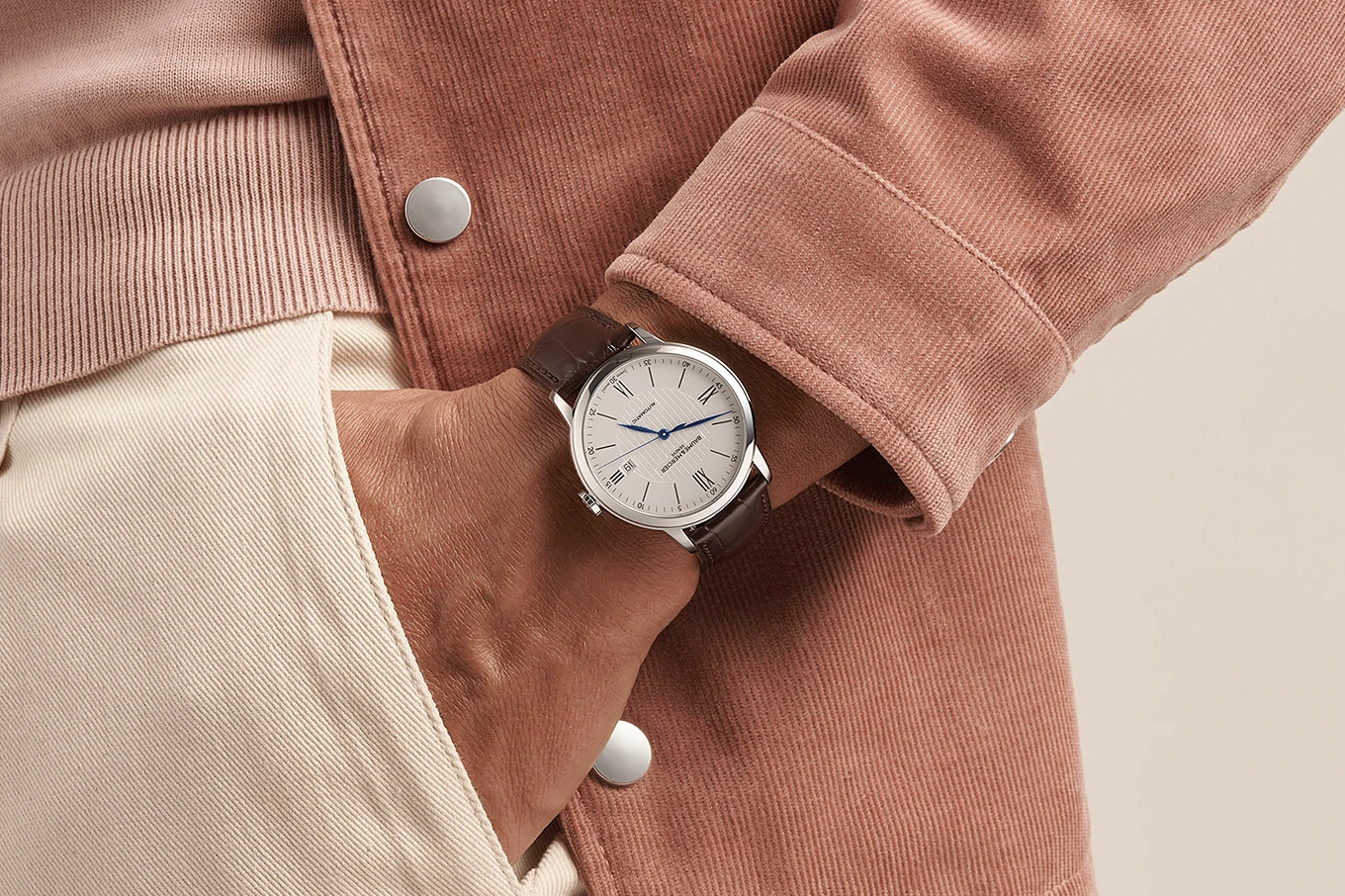 The Adventurer
Type: You're more likely to find him halfway up a mountain than stood at a bus stop. Values robustness and reliability as much as the cool factor.

Shop Baume & Mercier watches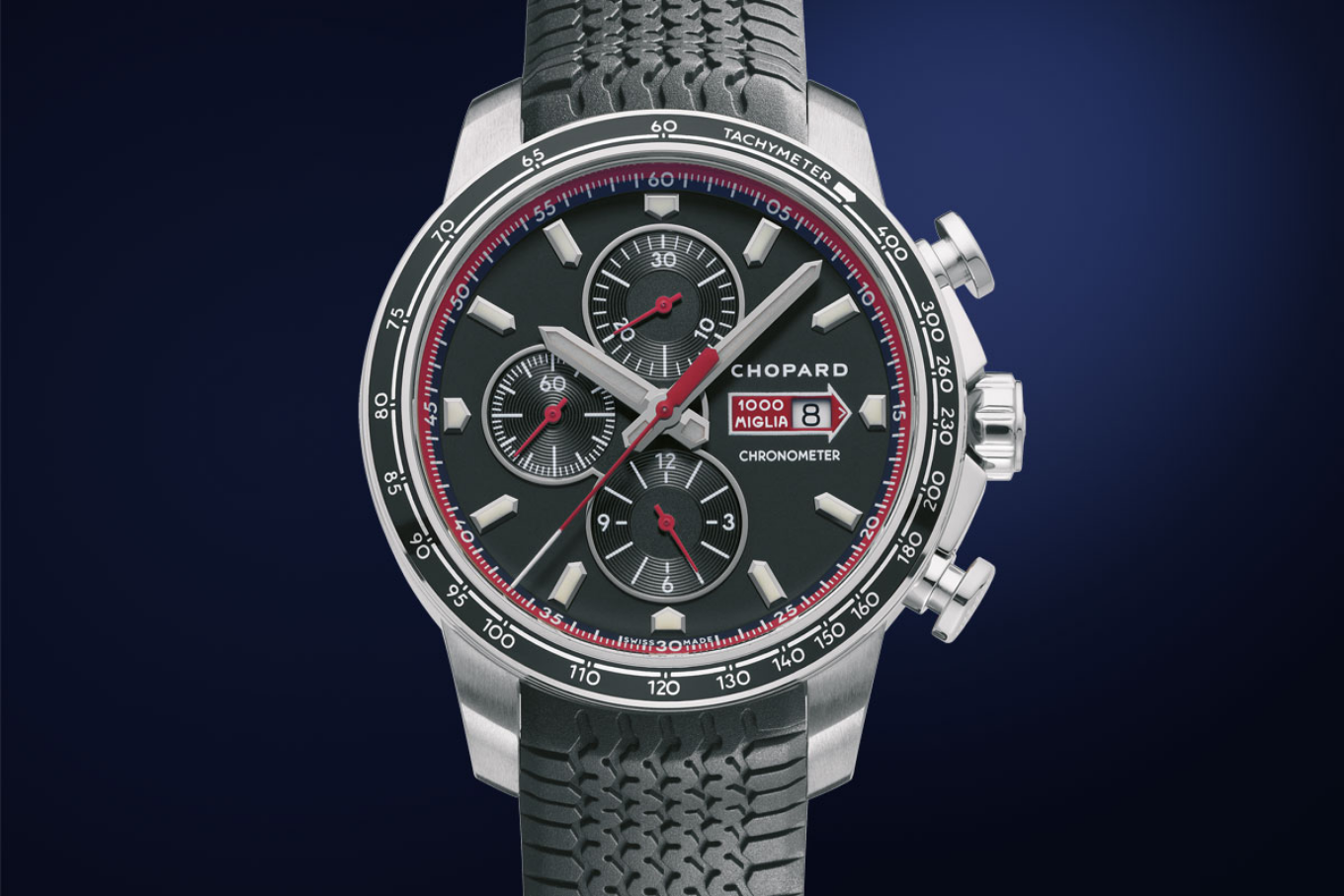 The Petrolhead
Type: Pedal to the metal, the oil-stained motorsport enthusiast needs a bold timing instrument that's been consistently proven on the track.

Shop all Chopard watches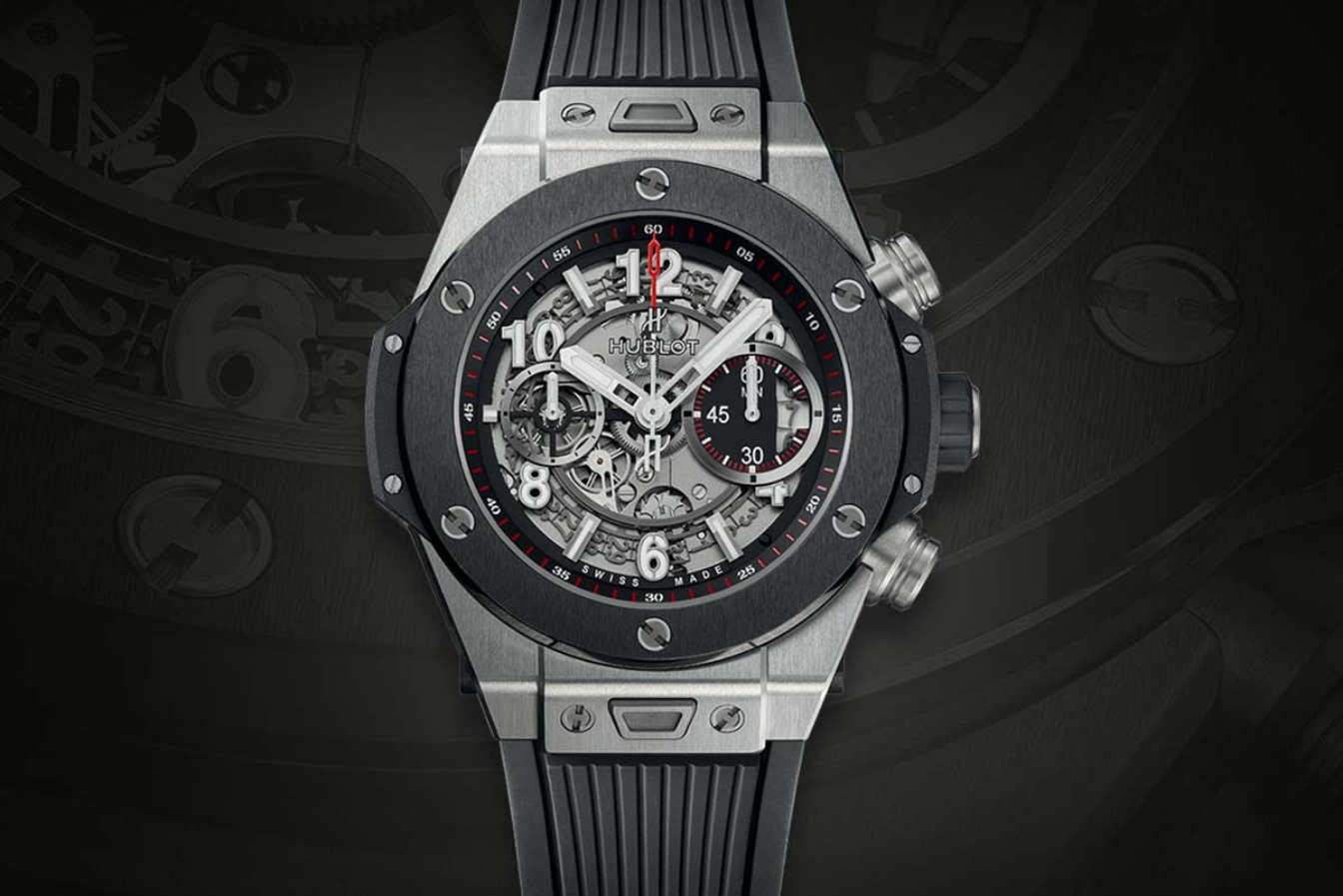 The Sportsperson
Type: Come rain or shine, they can't sit still – unless they're on another bike ride of course. Leave the electronics to your cycle computer though, and go analogue with a racy twist.

Shop all Hublot watches
The Landed Gent
Type: A traditional chap with classic style, who wants to pass his watch down the generations along with the estate.

Shop all Zenith watches
The Man About Town
Type: A dapper gent with a distinct sartorial flair, to whom the word "peacock" is a verb.

Shop all TAG Heuer watches
The Hipster
Type: Authenticity, craft, impeccable design credentials and definitely left of field, it's all about making an unpredictable statement amidst the white noise of the inner city.

Shop all TUDOR watches
Purpose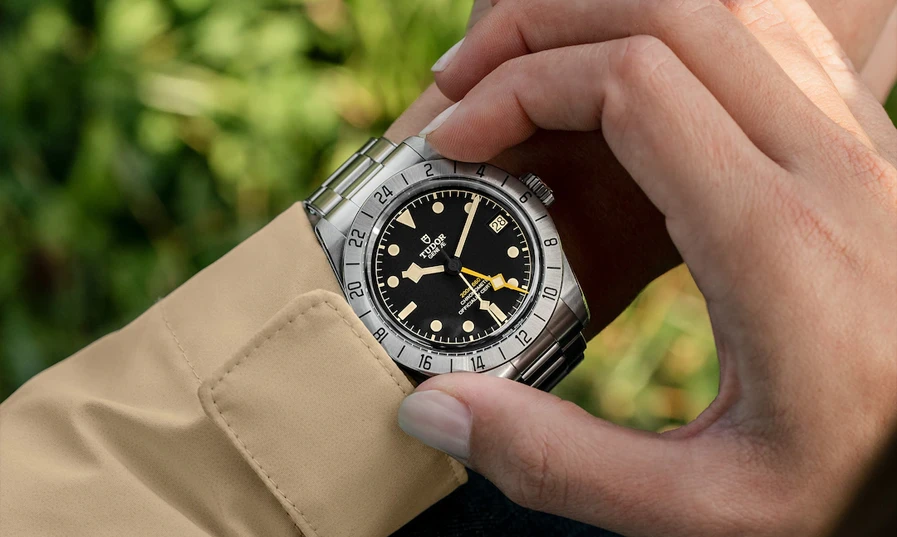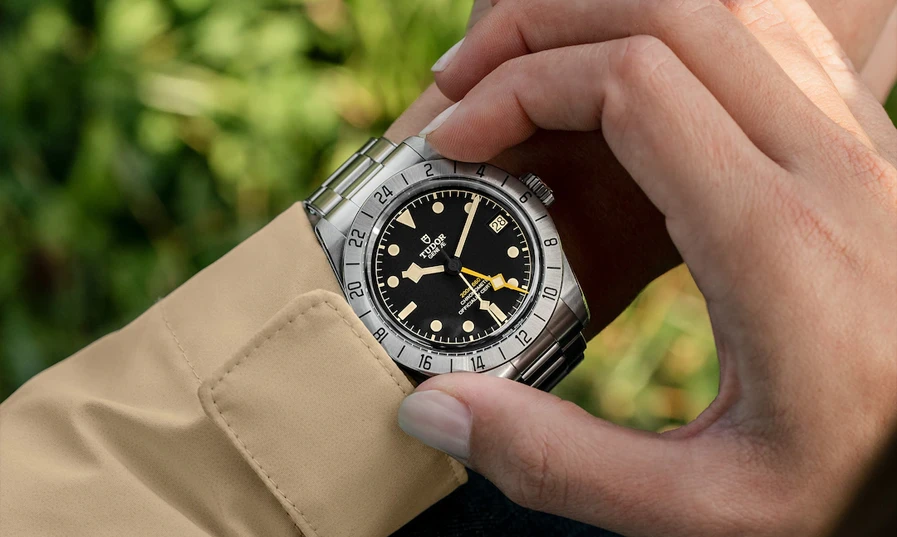 With the precise time displayed everywhere in our "always on" digital age, wearing a watch is no longer about telling the time – it is an emotional urge; an investment into something eternal. Everything disposable consumerism isn't, in other words. That said, a wristwatch is rather handy for telling the time… and after a while you'll feel naked without it.

So, you'll want one for every eventuality, or at least one that straddles a few of life's regular scenarios. An easy choice for the office is a black leather strap and a clean, silver dial. But when Saturday comes, you may also want a watch that looks appropriate while trimming the hedge – in which case, a metal bracelet instead of leather makes it perfect for both.

People joke about a chronograph only being good for timing an egg – but if you do have soft-boiled eggs for breakfast, then a chronograph is far more convenient than finding the stopwatch app on your phone (and smearing yolk on your screen). Alternatively, a diving watch is useful for diving, yes, but if you harbour an abject fear of open water it still serves as an all-purpose, wear-it-and-forget-about-it watch for all conditions. And when Monday comes round again, a diving watch can indeed commute with confidence. Just look at TUDOR's noble Heritage Black Bay .

Obviously, "one watch to rule them all" will only stretch so far – which is where the notion of a watch wardrobe comes in. It takes years of steady, considered investment, but a solid line-up for the top of your dresser (or sock drawer) looks something like this:
Versatile All - Rounder
Slightly retro style watches work well here, with brown-leather straps.

Shop All Watches
Diving Watch
Artfully arranged Taschen books, MacBook Air, red Miele espresso machine – but which watch? Something crisp, clean and contemporary.

Shop all TAG Heuer watches
Sports Watch
Usually means a chronograph is in the mix, with either a rubber strap or metal bracelet.

Shop All Sports Watches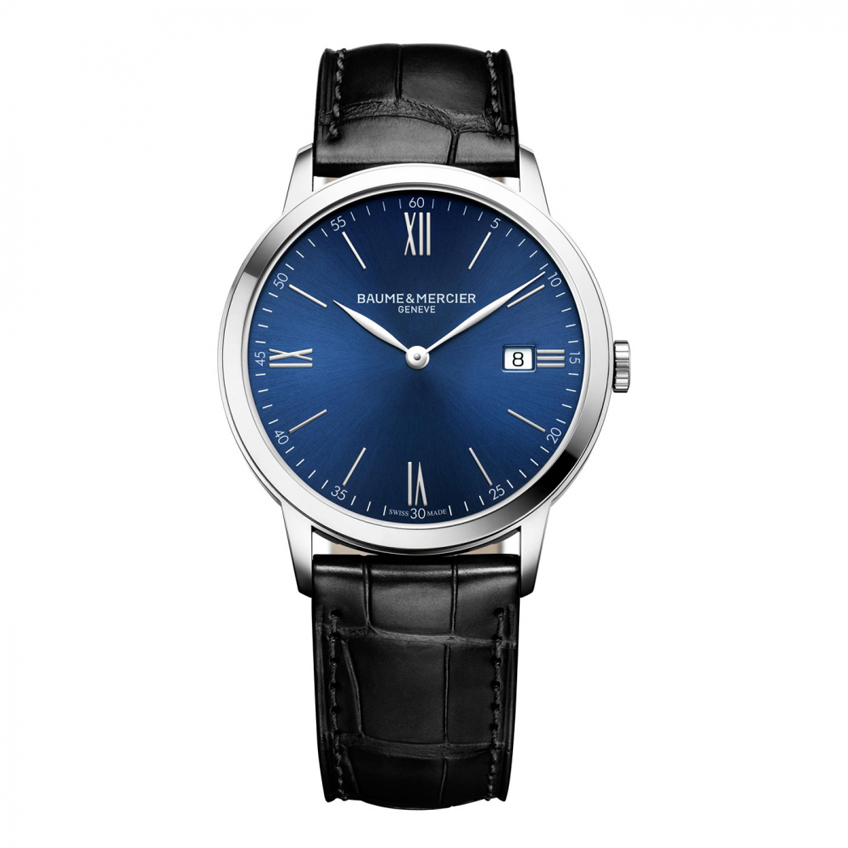 Dress Watch
What it says on the tin: classical formality for the boardroom meeting or cocktail hour.

Shop all Dress watches
Materials
An arms race is on in watchmaking right now, and it's all about materials science. Given that the underlying technological principles of a mechanical watch haven't changed much in two centuries, and aren't likely to anytime soon, one of the few ways beyond design in which watchmakers can innovate is to introduce novel, high-tech metals, composites, alloys and ceramics to the mix.

In the case of silicon, which is being used more and more for its self-lubricating and anti-magnetic properties, the moving parts inside can benefit. But it's mostly to do with the packaging; the humble watch case. Deciding what sort of case to go for is a big part of purchasing a watch, and recent advances in materials science mean you're no longer confined to that simple choice of stainless steel or gold.
Stainless Steel
Still the most common metal for a watch, and for good reason. The term "stainless" refers to the metal's resistance to corrosion, a technology first pioneered in 1913 by Sheffield metallurgist Harry Brearley. This alloy of iron, chromium and nickel withstands corrosion, making it the perfect hardwearing material for watches when they migrated from pockets to sweaty, salty wrists between the world wars.
Gold
For most women, a watch is worn as functional jewellery, so gold will often be the only option. For men, on the other hand, a gold watch takes on far more meaning – it is a status symbol of achievement, along with the corner office and Bentley. It scratches easily so really does belong beneath a crisply ironed French cuff. (Unless you go for a Hublot Big Bang in the brand's proprietary "Magic Gold" of course – 24ct gold infused into a ceramic matrix, yielding scratchproof 18ct gold.)

The best known (and most unashamedly Eighties) is yellow gold, followed by the red-hued pink, or rose gold. The deeper-red tinted version is often called red gold. This colouration arises from the addition of other metals to the gold mix, such as copper. So-called white or grey gold is a type into which palladium, a member of the platinum family, has been added in large amounts.
Bicolour
If you thought yellow gold was Eighties then you clearly forgot about bicolour – a cost-effective combo of gold and steel, currently enjoying a long-overdue comeback. Pair with Stetson and Filofax.
Titanium
Hard to extract and hard to machine owing to its brittleness, it is nonetheless the perfect hard-wearing case material, with two other advantages: lightness and a super-cool matte-grey sheen. Porsche Design for IWC was a pioneer in the Eighties, first machining titanium to the tolerances required for a water-tight watch case, but it is now ubiquitous, from Hublot's entry-level models to TUDOR's Pelagos diving watch.
Carbon
The car/watch comparison is drawn over and over again – both are finely engineered machines, both with intricately assembled, high-performance engines suspended within a chassis surrounded by beautifully designed and hand-finished bodywork. It was really only a matter of time before carbon fibre became as prevalent in watchmaking as it is in the automotive world. Having the highest strength to weight ratio of any material, it makes a whole lot of sense.
Movement
If you're showing your new watch to a #watchnerd (yes, it's a thing), the first thing they'll do, instead of admiring the dial, is to turn it over. To pass muster with these #snobs (not so much of a thing), a "proper" watch will be powered by a mechanical movement and they'll know because it will usually be displayed through a clear caseback – much like a Ferrari's mid-mounted V8 engine, growling through its glass cowling. Now, imagine you had Ferrari designing a Hublot watch…

A mechanical movement is a beguiling thing to behold as well as listen to, ticking away at 28,800 vibrations per hour. It's hundred-odd tiny parts are all machined laboriously and precisely from steel or brass, polished to varying degrees of shimmer and shine, then hand-assembled by one of the world's most skilled workforces in light-drenched mountain-top ateliers.

 

 

There's romance, heritage and eternity all to be found in a Swiss movement's constellation of parts – its wheels, cogs, springs and levers squeezed into a space the size of a five-franc coin. A joyous anachronism in this digital world. But such precise micro-engineering comes at a price. If you can't afford it, or simply don't care for mechanics, have no fear – there's no shame in a quartz movement, despite what those snobs tell you. Quartz will only lose a minute a year, and will never need to be wound up (until the battery runs out of course). It's also darned clever in its own right, with more and more of its own rose-tinted heritage.

 
Automatic for the People
An automatic mechanical movement is the most common, fitted with an off-kilter weight, or "rotor" that swings with the movement of your arm and keeps the winding barrel tightly wound. The winding spring powers a gear train to which hours, minutes and seconds hands are attached. The movement of the geartrain is regulated by the ticking "escapement" at the other end.

 
Read the Manual
Manually wound mechanical movements are increasingly popular, as the lack of rotor permits a clearer view into that mesmerising constellation of moving parts.

 
Battery Included
Quartz technology was first reduced to the size of a wristwatch as recently as the Sixties, using the 32kHz vibration of the crystal when a current passes through to regulate the "tick" of a watch – the infinitely more precise equivalent of the 4Hz oscillating balance wheel ticking in a mechanical movement.
Complications
There's a lot of confusing jargon to watches – partly because watchmaking is so innately technical; partly because there is so much additional functionality, whether you need it or not. Indeed, horology is probably the only field of engineering where complicating something, rather than simplifying, is permissible – encouraged, even. And sure enough, the collective term for tricksy mechanical gizmos like tourbillons, chronographs and perpetual calendars is "complications".

It doesn't have to be complicated though – and owning a watch with a complication can be a wonderful change from the time alone. It enlivens the dial, and it enlivens a conversation.

 
Chronometer
A watch that's been 'regulated' to extraordinary lengths by a watchmaker, rendering it extremely precise (but not necessarily 'accurate' – that depends on whether you've set the time properly). The Swiss 'COSC' board only awards chronometer certificates to a mechanical watch if it loses less than four seconds or gains less than six seconds a day.
Chronograph
Derived from the Greek 'to draw the time', 'chronograph' is actually a misnomer left from when clocks made a mark on paper to indicate the start and end of a time period. The modern incarnation – effectively a stopwatch combined with your watch – should really be called a 'chronoscope', as elapsed time is viewed. It's the most visceral and adrenaline-fuelled of all the complications, given its motorsport origins and the satisfying tactility of operating the pushbuttons.

 
Flyback
A chronograph that can be reset to zero while running and instantly restarted. Originally developed for pilots who have little time to fiddle with buttons while commencing the return leg of their mission.
Automatic
A mechanical watch whose spring is wound by a rotor mounted on the movement inside. Every time you move your wrist, the rotor swings on its axis, winding the watch gradually via a ratchet system.
Power Reserve
Indicates how 'full' or 'empty' your mainspring is – very useful for non-automatic watches, which need to be manually wound.
GMT
A watch with a second hour hand indicating the time in another timezone – 'hometime' for perennial globetrotters. Not to be confused with:
Worldtimer
On demand, instantly indicates the time in any given timezone – often represented around the dial by major cities, whose names watchmakers like to customise with famous golf courses, stock exchanges, favourite hotels or – in one memorable case – the names of the customer's every global girlfriend…
Perpetual Calendar
Always indicates the correct day, month and year without adjustment, even taking into account leap years – until 2100 that is, when we skip a leap year.
Tourbillion
An even more complicated complication, invented by Abraham-Louis Breguet over 200 years ago. Evens out the deleterious effect of gravity on the delicate balance spring by rotating the entire balance assembly in a cage once every minute. Watching this flea-circus merry-go-round is a hypnotic spectacle.
Moonphase
A clock or watch's moonphase depicts the wax and wane of the Moon with a small silver Moon, encircled by a ring corresponding to the section of the Moon visible from the Earth. Once properly set, this indicator is able to keep an accurate track of the Moon's phases for at least 122 years.
Ultra-Thin
Despite appearing to be a simpler affair than ever, the ultra-thin watch is considered a complication, up there with a rattrapante or minute repeater. Why? Because the technical challenge a thin movement poses is vast, from super-fiddly hand assembly to engineering a wafer-thin geartrain that still whirrs away steadily despite a lack of mass.
Straps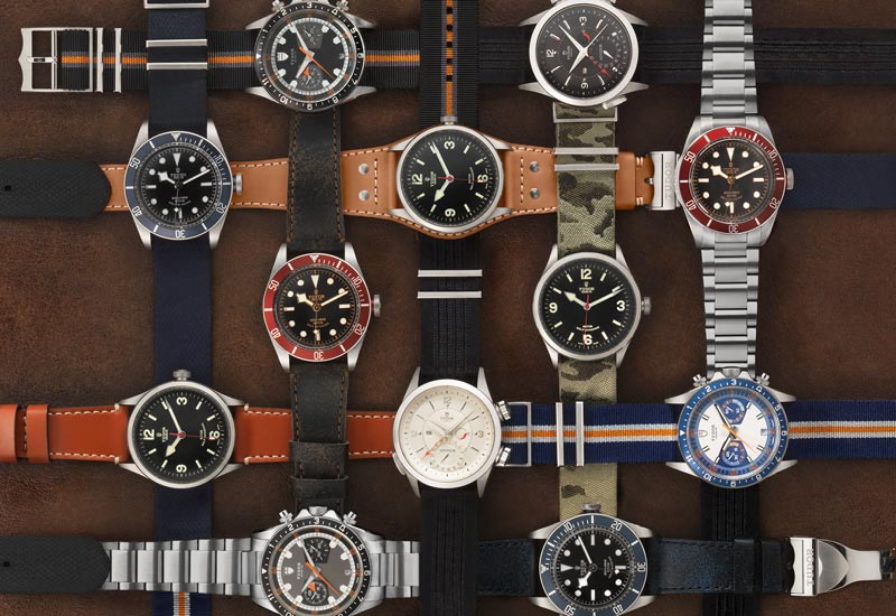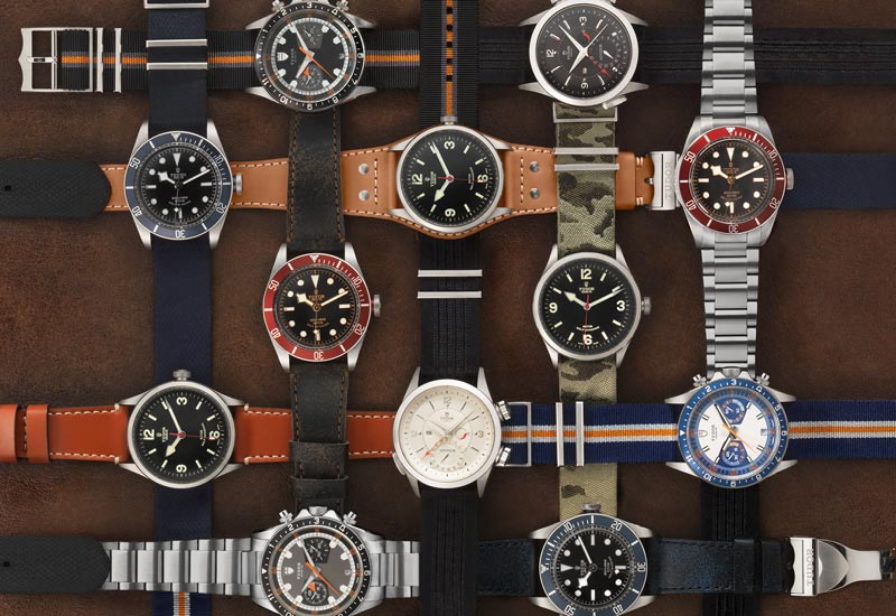 We're all preoccupied by the watches themselves, but what about the thing that adorns the other 75% of your wrist? The strap, so many of us forget, is a potent expression of your personality and must co-ordinate with the rest of your ensemble, not to mention complexion and wrist size.

Following sporadic examples of "wristlets" made for ladies in the late 19th century, what cemented the wristwatch as a preferable alternative to the pocket watch was the First World War, when soldiers on the front line began soldering wire lugs to their traditional timepieces in order to affix makeshift fabric straps (something to which Bell & Ross's 'WWI' Heritage pieces make clever reference).

The cool kids are now realising how cost-effective and just plain effective a new strap is in livening up their trusty old ticker. Switch from steel bracelet to nylon 'NATO' strap and watch your watch turn from sober boardroom uniform to natty beach toy.

Be careful though; there are sartorial rules to be respected and observed, principally concerning the match of leather strap to one's belt (black with black, brown with brown), always resorting to steel bracelet when in doubt. And, of course, never rubber with a suit, just as you would never wear trainers with a suit (both crimes that continue to be committed…).
Milanese
Enjoying a welcome revival for the first time since the mid-20th century and the 19th century, when they were first seen on ladies' watches, silky-smooth Milanese or 'mesh' bracelets are inspired by the steel-linked chainmail crafted by northern Italians in the 15th century.
Bracelet
In steel, the manly choice; in gold, the glamorous or just plain bling-bling. Either way, a robust means of affixing watch to wrist, and another canvas for design-meets-engineering expression. If you do go this route, so ensure it's properly fitted to your wrist – a dangly bracelet weakens the links.
Rubber
Essential for diving watches – and, by virtue of diving watches' booming popularity, increasingly popular as a smart-casual choice, even when attached to considerably high-end bits of kit. The best rubber diving straps come with a rippled "accordion" detail that stretches over a wetsuit.
Satin
Notoriously delicate and magnetic to dirt, but oh-so chic, satin is what you want for that killer cocktail ensemble to showcase your haute joaillerie timepiece while remaining loyal to that taffeta ballgown.
Gifting
Buying for the love of your life, and don't want to mess up? Three words, people: research, research, research!

Whether it's your husband, wife, father or dogsitter, be prepared to put a lot of thought into this, as it's an incredibly personal gesture. A watch is worn closer than underwear, and worn more often in some cases.
The Lie of the Land
First, think about when the "giftee" might be wearing his or her new timepiece. This will hugely affect the style that you choose. A dress watch would be little use for a man who only has one watch and wants to wear it all the time. Also, ask yourself whether they're into sports. What about their other watches? Find some clues as to the watch brands and products they already like.
It's All in the Wrist
One obvious question so often overlooked: is he a strap or a bracelet man? It makes a big difference to the look of a watch, given it covers about three times more of the wrist than the watch itself. For women, is it a more delicate option, with satin or stylish rose gold?
The Art of Luxury Watchmaking
Step into the world of Haute Horlogerie as we show how centuries of incredible craftsmanship, outstanding feats of engineering and the countless hours spent by artisans lovingly and painstakingly creating beautiful timepieces has elevated the watch to a symbol of status and luxury.

Discover More
The ROX Experience
You should then come into a ROX boutique armed with all this information, and one of our experts – most likely to have been on courses with all our stocked brands – will conduct a friendly orientation exercise. Don't be afraid to use social media as a visual aid, as a selfie can say a lot about someone!

Book an Appointment
Why Shop With ROX
We are an award-winning British luxury jeweller and authorised stockist of the world's finest watches, offering interest free finance, easy returns, price promise, click and collect and free next day delivery.

The ROX Concierge